"The past comes back to haunt Roarke and Eve...."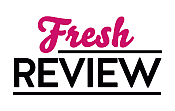 Reviewed by Debbie Wiley
Posted September 15, 2020

Thriller Police Procedural | Romance Suspense
SHADOWS IN DEATH is the 51st book in the In Death series and this time things are very personal for Eve and Roarke. Lieutenant Eve Dallas is called away from a night out with her husband to investigate a homicide scene in Washington Square Park. Her billionaire husband, Roarke, waits nearby but out of the way while Eve assesses the murder. Things take a personal turn, however, when he spots a familiar face in the crowd, a face that harkens back to his dangerous childhood in Ireland. Now, Eve and Roarke are in a race to find a mysterious assassin who now has his eyes set squarely on Roarke and everyone Roarke loves.
Wow, the In Death series never disappoints but J.D. Robb kicks up the tension in SHADOWS IN DEATH! Usually the In Death books can be read as standalone stories, but the complexity of the relationships and their impact on Eve and Roarke will be better appreciated if one is at least somewhat familiar with the various characters and their histories. We truly get a grasp of how important family, both family by blood and by love, is to both Eve and Roarke. No spoilers, but there is one death that just horrifies me even still. The sheer callousness of Lorcan Cobbe is nightmarish and thus the conclusion of SHADOWS IN DEATH is perhaps even more satisfying than normal as a result.
J.D. Robb takes us into some dark alleys of Roarke's tumultuous past in SHADOWS IN DEATH. My heart aches for his younger self, as Roarke had to pull himself out of a dark quagmire. The bond between Eve and Roarke shines through so clearly as a beacon of light amidst all the dark revelations of his past. J.D. Robb tugs hard at our heartstrings in SHADOWS IN DEATH, so bring your box of tissues as you're going to need them.
SHADOWS IN DEATH is another stunningly good installment in the phenomenal In Death series. Eve and Roarke are one of the best couples out here and J.D. Robb keeps both their relationship and the story lines intriguing. If you love police procedurals where the characters are more like family than coworkers, then J.D. Robb is exactly the author you are looking for. I can't wait to see what she has in store for us next!
SUMMARY
In the new novel in the #1 New York Times-bestselling series, Lt. Eve Dallas is about to walk into the shadows of her husband's dangerous past…
While Eve examines a woman's body in Washington Square Park, her husband, Roarke, spots a familiar, smirking face among the onlookers. It's Lorcan Cobbe, a man he knows from the streets of Dublin, who kills for a living--and who burns with a personal hatred for him.

The working theory is that the dead heiress's spouse hired Cobbe--but while they're hunting for Cobbe, he's hunting for them. Law enforcement agencies worldwide have pursued this cold-hearted killer for years--and now Eve and Roarke must protect each other and get the drop on the elusive assassin. Even if they have to travel far beyond Eve's usual jurisdiction to do it.
Videos
---
What do you think about this review?
Comments
No comments posted.

Registered users may leave comments.
Log in or register now!