"A wonderfully festive collection of stories!"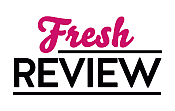 Reviewed by Evie Harris
Posted September 10, 2020

Romance Holiday | Romance Historical
ONCE UPON A TWELFTH NIGHT, a Haute Ton Reader Society Anthology, consists of seven stories written by different authors. Every year, the Earl and Countess of Stapleton host a Twelfth Night event which includes a variety of diversions ending with a memorable ball. Hopefully, several good marriages will come about.
In "Twelve Nights of Ruin" by Carrie Lomax, Holly Mayweather has been disgraced. As a result, her parents have arranged a marriage for her to Reynard Sharp, a man she has never met. They meet the day before the wedding. He fully expects her to betray him. What could go wrong?
"Christmas Chase" by A.S. Fenichel tells the story of what happens when Lord Monty Witmore is tasked with delivering the Stapleton's new ward, Sarah Sommers, to their home. The trip doesn't go exactly as planned. Having been shuffled from place to place, Sarah runs away from Monty to find her father. Determined not to fail in his mission, Monty goes after her and this trip turns out to much different than expected.
In "Three Kisses Before Christmas" by Tanya Wilde, we learn that Wolfston Robert Ward has been in love with Rebecca Flowerdy for years. He has never told her this and she thinks of him as a brother. When he suspects his cousin will try to marry her, he can no longer be silent. Desperate times call for desperate actions and he confesses his feelings for her. Sadly, his wooing skills are lacking. To further complicate things, Rebecca has a secret, and she certain she can not marry. Will Wolfston win her over?
"Ruination of a Rogue" by Clair Brett introduces us to the highly sought after Zander, especially as he is soon to become the Marquess of Halloway. Women are constantly trying to trap him into marriage. But Zander is determined to marry when he is good and ready. However, meeting Maria Lightowler might change all that. Even more, this unexpected encounter reminds him that not everyone lives with the same securities he has.
"It Was Only a Kiss" by Sofie Darling is the story about Violet Hotchkiss who at age thirteen begins wearing glasses. She feels this has shaped her future as she appears bookish and studious. She expects to be a spinster. Unexpectedly, she becomes attracted to Oliver Quincy, the cousin of Will Sinclair. Can Will convince Violet that he finds her attractive and has always had feelings for her?
"A Twelfth Night Wager" by Christina Alexandra involves two people from two very different backgrounds. Win is a nephew of the Earl of Stapleton. Adelaide "Addie" Shipley is the companion to a vicar's wife and her daughter. Addie has been constantly reminded that she is "unsuitable". She meets Win while accompanying the vicar's daughter to the festivities at the Stapleton's home and they agree to a wager. The outcome is a surprise to everyone.
"What If I Still Loved You" by Erica Taylor is a story about the possibility of second chances. Henry Atwell and Ann Caffrey met ten years ago at the Stapletons' home. The fell in love and ran off together to elope, but it was not to be. Now, ten years later, they meet again. Much has changed over the years, but not their attraction. They have another chance for love. Will they take it?
There is so much that is compelling about ONCE UPON A TWELFTH NIGHT, a Haute Ton Reader Society Anthology. Each story is beautifully written, full of heart, and filled with passion. Set in a time when social standing and appearances mattered, the truly important aspects of love, values, and life come forward. The dialogues are witty and fun to read. The characters are well presented and three dimensional. It is easy to want the best for them. I found this book an absolute pleasure to read. Highly recommended.
SUMMARY
The honor of your presence is requested by The Earl and Countess of Stapleton at their house party to celebrate TWELFTH NIGHT. Festivities include: a titillating masked ball, ice skating, a romp in the local village, a naughty treasure hunt, midnight kisses in the garden and the Twelfth Night Ball where holiday magic brings about seven perfect matches.
A Twelfth Night Wager by Christina Alexandra… After spending half her life in service, lady's companion Adelaide Shipley longs for a modest life of her own making. But a midnight wager with Win Maddox has her dreaming of more. Losing to the silver-tongued barrister would cost her everything, but winning could lead to her dreams coming true forever.
Ruination of a Rogue by Clair Brett… Will Lord Zander Milford find rumination an acceptable outcome if only at the hands of Miss Maria Lightowler?
It Was Only a Kiss by Sofie Darling… Snow falling, the Twelfth Night Ball, a stolen kiss—but no one would've expected bespectacled spinster Violet Hotchkiss to be the one stealing a kiss from Bumpstead Hollow's most eligible bachelor, Will Sinclair. And now that she's had a taste of passion, she refuses to settle for a life without romance, adventure…or Will.
Christmas Chase by A.S. Fenichel… Sarah Sommers has a plan—find the father who abandoned her and live happily ever after as his beloved daughter. Not even the handsome Lord Monty Witmore with his determination to deliver her to yet another guardian will stop her. Her heart, however, has other ideas about where the chase will end…
Twelve Nights of Ruin by Carrie Lomax… Holly Mayweather was the delight of London society--until her reputation was tarnished by a shocking scandal. Can the spirited beauty find happiness with William Sharp, a stoic former soldier? Or will their wedding vows end with "I don't"?
What If I Still Love You by Erica Taylor… After a failed elopement ten years earlier, Henry, Earl of Eddington, and Anna, the widowed Viscountess Newcroft, are reunited at his aunt's Twelfth Night party. As they search the castle for a box of letters left to Henry by his late father, can this star-crossed pair find their way back to each other? Or will fate intervene, again, and separate them for good?
Three Kisses Before Christmas by Tanya Wilde… Wolfstan Robert Ward, the Earl of Wicke and Selborne, lost his head for his best friend's sister the day he saved her from a frightful bully in their youth. There is just one problem. Rebecca is in love with another man—his cousin. Winning her would take every trick in the book, but what is Christmas if not a time for miracles?
---
What do you think about this review?
Comments
No comments posted.

Registered users may leave comments.
Log in or register now!