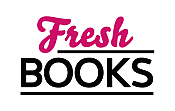 Get a great read for October
"Will she be able to escape her past?"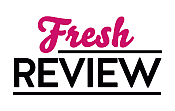 Reviewed by Sharon Salituro
Posted September 10, 2020

She was born Steffi Finn, but after spending ten months in prison, Steffi now goes by Charlie Miller. The story is that Steffi fell for a man named Lee, who was nothing that she thought he was. Steffi loved him and would do anything for him until everything changed. Steffi ended up being interviewed by the police involving a woman that was found murdered. The police asked her where Lee was on the night that the murder happened. Of course, she said that he was at home. As more evidence comes into play, Steffi once again goes to the police and tells them what really happened. Lee was arrested, as was Steffi because she hid evidence had to spend ten months in prison.
Now that Steffi is a free woman, she has decided to change her name to Charlie so she can get on with her life. Charlie buys a little cottage in a quaint village and plans to make all of the home repairs herself. She meets some of the townspeople, including Penny a nice young woman, as well as Marcus and his wife, Jen. Charlie is leery of Marcus--for some reason, she feels like he knows her true identity. There is also Decca and Avery, an older gentleman who lives in the small cottage behind her home. Charlie always has the feeling that someone is watching her.
Then we have Ben. Ben has been tracking Charlie for a long time. It seems his daughter was murdered and he feels that Lee was the one who killed her and Charlie knows where she is buried. But Charlie has no idea what happened. . . The only person that Charlie feels that she can ask for help is her old boyfriend Connor. Right before she went to prison, she reached out to him and he came. At the time Connor was with his girlfriend and Charlie didn't want to come between them. Now things are really getting out of control when Charlie gets hit in the head and doesn't remember much about it. Who is watching her and why?
SAFE HOUSE is a great book by Jo Jakeman. I have to admit, it did take me a while to get into this book. I would pick it up, read a little, and put it down for a few weeks. But once I started it again, I was caught up in the whole story of Steffi/Charlie. I really love this book. Jakeman really made me feel sorry for Charlie, what she went through being led by the nose by Lee. Jakeman also shows how it takes someone a while to start to trust people again.
Jakeman's mysterious storyline had me going; I really thought I knew who was following her, never would I have guessed the real person. If you have a chance to read SAFE HOUSE, do! Don't give up if you can't get into it right away. Once you do you are going to love it.
SUMMARY
She's paid the price for giving her ex a false alibi, and now she's moved to a seaside village to escape her past--but more than her lie follows her there in this chilling and twisty psychological thriller from the author of the acclaimed The Exes' Revenge.

One day, a woman turns up in a remote coastal village. She's bought a crumbling, long-vacant cottage and calls herself Charlie Miller. Charlie keeps to herself, reluctant to integrate with the locals. If they ever find out who she really is, and what she's done, she'll lose what little she has left.

Charlie served two years in prison for providing a false alibi for a murderer. It was the mistake of a woman in love, a woman who couldn't believe her boyfriend was guilty--or lying to her. All she desperately wants now is a fresh start.

As Charlie slowly lets down her guard and becomes friendly with her neighbors, she can't shake the feeling that someone is watching her, someone who knows what she did. When one of her new friends suddenly disappears, Charlie's worst fears are confirmed. She must confront her past head-on, but as she knows all too well, everything is far more dangerous than how it appears.
---
What do you think about this review?
Comments
No comments posted.

Registered users may leave comments.
Log in or register now!