"Relax beside the lake while keeping busy sewing a wedding dress"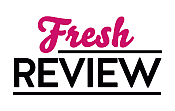 Reviewed by Clare O'Beara
Posted September 8, 2020

Here's another gentle romance from the town of Haven Point, where folks are supportive, the weather's nice and even the tourists are interesting. Samantha Fremont is a resident in her lakeside cottage, and next door to her a family arrives to disturb her peace and quiet. 'Haven Point' will host a wedding later in summer, and the bride's brother is spending SUMMER AT LAKE HAVEN.
Ian Somerhill and his two youngsters Miranda and Thomas are excited by the summer's prospects. The kids of course want to explore and get into everything. But Englishman Ian is a salmon researcher and he's hoping to study the salmon in this land-locked lake. To start with, Samantha's puppies are a big draw for the family, but soon Ian starts to appreciate Sam, who is the wedding dress maker and boutique owner, for herself. Sam inherited the store from her late mom, and she has some ghosts in the family closet which she's still trying to come to terms with while she re-establishes trade. She wasn't expecting to make friendly with a widower and two lively children – and people keep asking her to have dinner with them when she really needs to keep sewing. Nobody seems to understand how much work goes in to running a business.
RaeAnne Thayne gives us plenty of intimate detail about the making of the wedding dress, which Sam is designing from scratch. Anyone hoping to take up this trade would do well to read this account. The bride's story is told in a pleasant novella at the end of this book. However, the salmon information is all provided in conversation by Ian, who doesn't talk to any anglers about where the fish live, and at the end of the book I just had to go back and check through to see if we ever actually see a salmon. Ian once sees a fish jump and he doesn't even know if it's a salmon. Imagine if Sam had spent the story talking about dress design but never actually touched fabric and thread.
Ian has obligations back in Britain which would perhaps prevent him from striking up a lasting relationship with a small-town lady. The reader can decide for herself what would be the likeliest outcome. With a small cast and no major side issues, this romance story is great for helping the reader get away from the world and appreciate natural beauty. SUMMER AT LAKE HAVEN sounds like a good place to relax while keeping extremely busy.
SUMMARY
A lakeside summer, a new beginning…

Samantha Fremont has been struggling with the weight of her mother's expectations for years. But now that her mother has passed away, it's time for Sam to be bold and finally establish the fashion design business she's always dreamed of. And the perfect opportunity has fallen into her lap. Her friend's getting married and has asked Sam to create her wedding dress…if only she can avoid the bride's infuriating brother, who's temporarily the boy next door.

Ian Summerhill knows a sabbatical in Haven Point is exactly what he and his children need to recover from their mother's death. His romantic relationship with his ex-wife may have ended years ago, but caring for her throughout her illness broke his heart. All he wants is to watch his little sister walk down the aisle and to see his kids smile again. And somehow his lovely new neighbor is instrumental in both. But as their uneasy truce blossoms into a genuine friendship and more, Ian has obligations in England he can't ignore—and a secret that threatens the fragile trust he and Sam have built.
---
What do you think about this review?
Comments
No comments posted.

Registered users may leave comments.
Log in or register now!