"The atmospheric debut of a new mystery series!"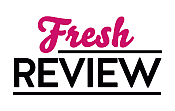 Reviewed by Karen Siddall
Posted September 8, 2020

Mystery Amateur Sleuth | Thriller Police Procedural
Ivy Nichols works as a desk clerk at Hotel 1911, a historic family mansion restored into a luxurious boutique hotel themed to emulate the early 1900s. Unbeknownst to the owner, the home once belonged to Ivy's mother's family who decades previously had fallen into financial ruin and been forced to let the house go. Ivy had taken the job to learn more about her ancestors and to somehow connect with the mother who left her when Ivy was a young child.
Ivy remembers little about that time, but she knows that her mother leaving has impacted both Ivy and her father to this very day. Just mentioning her mother visibly upsets her father, so they completely avoid the subject, and Ivy has suffered from increasingly debilitating anxiety attacks that eventually led to her dropping out of college.
But one thing that has remained with her from her early traumatic times is her lifelong friendship with George, who is now the chef at Hotel 1911. It was through George that Ivy was able to get her job there. So when a difficult guest dies while dining at the hotel due to a shellfish allergy and George is immediately suspected of negligence, Ivy is compelled to investigate to clear his name, get his job back, and prove this was murder!
Murder at Hotel 1911 is an atmospheric debut mystery set in Chattanooga, Tennessee, with the hotel setting being an amalgam of various older buildings and sites in town. Ivy's investigation takes the reader to some diverse locations in the city – downtown, the university, farmland, the river, and the elegant grounds of the old family estate, now a hotel. The author did a great job of putting me on site with the heroine every step of the way.
Ivy is a likable character, and you can't help feeling for her as she struggles to overcome her childhood trauma. She is living with her father, and we are witness to her growing restlessness to venture out on her own and become independent yet worried about hurting her father and leaving him behind. But Ivy is smart and brave as she heads into troubled waters in her singlemindedness to help her best friend, George. I like how the author slowly unfolds Ivy's past through her memories, which arise as she investigates.
The story is supported by other characters that I liked and wanted to know more about, but my favorite, hands down, is Mr. Fig, the hotel manager. He is an elegant, older gentleman, a definite taskmaster, but not unkind or stuffy. And Mr. Fig knows things.
The mystery is solid and plausible, with plenty of suspects to consider. Clues I thought were going one way get turned on their heads to reveal something entirely different for added surprises. I did not suspect the actual truth of the mystery until the end, but not because it wasn't there for me to figure out.
MURDER AT HOTEL 1911 is an exciting and entertaining mystery with an eye-opening glimpse into the life of someone struggling with an anxiety disorder. I look forward to learning more about what has happened to her family, especially her mother, as this series progresses. Although this is an amateur-detective-lead story, certain aspects prevent me from calling this is a cozy mystery though it sounded like one from the summary. I recommend this book to readers that prefer an atmospheric story that is a little darker than that.
SUMMARY
If you want to spend a night amid the luxury and charm of the early 20th century, book a room at Hotel 1911. You'll find 28-year-old Ivy Nichols behind the reception desk. The hotel is Ivy's only link to the family that abandoned her when she was a small child. Now, plagued by panic attacks, she pedals her sea-green Schwinn bicycle to work every evening, hoping desperately to hold on to her job.

When wealthy, imperious Ms. Swain arrives at the hotel and belittles Ivy, the young woman seeks consolation in the welcoming kitchen of George, the hotel's chef. Despite her tormentor's barbs, she dutifully informs George that Ms. Swain has a deadly allergy to shellfish. So when Ms. Swain collapses at dinner and dies, the police suspect that the chef made a tragic, inexcusable error. Desperate to save George's career, Ivy sets out sleuthing. She learns that numerous people in and around the hotel had motives to contaminate Ms. Swain's plate. Among them are Jeffrey Swain, the victim's son and heir; painter Rose Jewett; and British expat Hemal Sandeep.

Even after the police find traces of shellfish in George's kitchen, Ivy is determined to clear her friend's name. But the stress of the investigation, in a hotel filled with suspects, threatens to precipitate another terrifying panic attack...or something more deadly.
---
What do you think about this review?
Comments
No comments posted.

Registered users may leave comments.
Log in or register now!