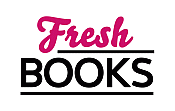 Great Summer reading - June releases
"Walk through the streets, market squares, closes and docks of Edinburgh"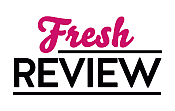 Reviewed by Clare O'Beara
Posted September 7, 2020

Within a couple of pages I was committed to finishing this book in one read. We follow a young woman who watches the Highland Clearance eviction of an entire village as landowners make way for profitable sheep. Sheep, though it's not explicitly told, provided wool for army uniforms, and in 1822 the swelling middle class also required good clothes. Miss Constance Grant has lost her parents, and now she's about to lose her schoolteacher's job, in A FORBIDDEN LIAISON WITH MISS GRANT.
Six years later, approaching forty, Constance Grant meets merchant shipbuilder Grayson Maddox from Glasgow. They are in Edinburgh, where Constance bides with a cousin as her lady companion, and all Scotland is excited to hear of the King's visit. George IV will alight from a ship at the harbour, and stay at Holyrood Palace on a singular royal tour. Over refreshments at an inn, Constance and Grayson discover a mutual attraction, and since he is a widower, they allow themselves to enjoy a week of each other's company. But Grayson's wealthy connections would be horrified to learn of Constance's secret satirical writing, by which she tries to expose the wrongs being done to her people.
Classic historical romance author Marguerite Kaye, who lives in Glasgow, has outdone herself this time. Her descriptions of the Royal visit and the ship technology of the day are countered by Scottish dishes of the wealthy and the cottage; the finery of the pageant is scorned as invented garb and customs, created by Walter Scott to give Scotland supposedly authentic traditions, because most of the Highlanders didn't speak English and presumably were not asked either. I love how history and attitudes are blended skilfully into this outwardly simple romance; the excitement of the preparations and the visit itself is seen through our main characters' eyes.
If you, as Constance, knew the man you loved, after a lifetime of not finding a man to wed, had children and work and in-laws who would all disapprove of your shabbiness, your status and your political convictions, what would you do? Would you walk away? If you did, you would walk through the streets, market squares, closes and docks of Edinburgh, where I once covered so many hills and steps over three days that I strained the back of my knee. Reading A FORBIDDEN LIAISON WITH MISS GRANT is like walking there again for me, if I stepped out of a time machine into 1822. When, I am not surprised to learn, the weather was damp. This high-energy adult romance between mature people is highly recommended for historical romance lovers, wherever you may be.
SUMMARY
An unexpected encounter…

Will change everything!

Self-made gentleman and widower Grayson Maddox has devoted himself to his children and business, leaving no time for pleasure. Until he has an impulsive, thrillingly sensual encounter with lady's companion Miss Constance Grant! Their passion gives Grayson hope of a happiness he never thought he'd feel again. But there's still much in both their pasts to confront before they can turn their forbidden liaison into a new beginning…
---
What do you think about this review?
Comments
No comments posted.

Registered users may leave comments.
Log in or register now!