"A homicide leads to an international race to protect and serve"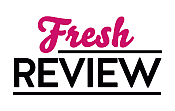 Reviewed by Annetta Sweetko
Posted September 7, 2020

Thriller Police Procedural | Romance Suspense
Lt. Eve Dallas answers a homicide call and while she is preparing the scene and giving out orders, her billionaire husband, Roarke is watching her. He is still amazed that the woman before him is his. In his past, he ran from the police, not into the arms of them. He loves to watch her work but this time from the corner of his eye he sees SHADOWS IN DEATH that could mean danger to the woman who means more to him than anything in this world.
This particular man is from his past and is probably the reason Eve Dallas is looking at a dead body. The man is a contract killer, one that had gotten away with it for years. Well, not this time, not in New York and not with his wife. This enemy would try for those Roarke loves most and he will use everything in his power to protect his family. He is also surprised to know that his family would do the same for him and his "family" consists of every cop in Eve's division.
Usually, J.D. Robb's In Death books are a thrill a minute, but SHADOWS IN DEATH is a full-scale thrill ride that will glue fans to the pages. It starts out with a murder, with Lt. Eve Dallas as the lead investigator and ends with ... sorry, you will have to read it to find out exactly how it ends, but her whole bullpen, Whitney and Feeney and, of course, our favorite civilian consultant are all in this wild fight together.
SHADOWS IN DEATH gives fans more of Roarke's past and the torturous life he lived with his father until he was freed by the old man's fists one final time and he was found by Somerset. What starts out as a homicide ends up as an international race with all the different alphabet groups who had tried to stop this particular killer. We also find that 20 years before Feeney and Whitney had worked together on a case that ended in death by the hand of the same man. He got away and they are not going to let it happen again - no matter what it takes.
SHADOWS IN DEATH will give readers everything they expect and more than they could imagine in this "you won't be able to put down" read.
SUMMARY
In the new novel in the #1 New York Times-bestselling series, Lt. Eve Dallas is about to walk into the shadows of her husband's dangerous past…
While Eve examines a woman's body in Washington Square Park, her husband, Roarke, spots a familiar, smirking face among the onlookers. It's Lorcan Cobbe, a man he knows from the streets of Dublin, who kills for a living--and who burns with a personal hatred for him.

The working theory is that the dead heiress's spouse hired Cobbe--but while they're hunting for Cobbe, he's hunting for them. Law enforcement agencies worldwide have pursued this cold-hearted killer for years--and now Eve and Roarke must protect each other and get the drop on the elusive assassin. Even if they have to travel far beyond Eve's usual jurisdiction to do it.
Videos
---
What do you think about this review?
Comments
No comments posted.

Registered users may leave comments.
Log in or register now!