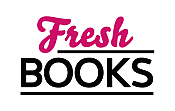 Explore new books in September
"The King of the Dragon Kings finally gets his queen."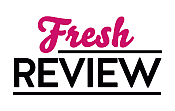 Reviewed by Annetta Sweetko
Posted September 3, 2020

INFERNO is the explosive finale to a phenomenal series. Though social media let a particular long debated secret out and we already know the truth of who Con's mate is, I will leave it unsaid for those who have not heard or read about it. However, with that cat out of the bag readers might think this will be a mundane read. Not at all! INFERNO is action-packed, emotional and finally, we get to see things the way they should be with the bad guys getting theirs. The way it happens will surprise many readers but that is, of course, part of the fun, so hold on tight this is one bumpy ride and well worth the wait.
This couple's history fills the pages of INFERNO and we learn more than a few secrets that did not escape at the same time as the "who's her King reveal." There are the necessary battles to behold as the Others and Usaeil just won't go away. Usaeil is her usual delusional self and Moreann still seems to think that she has the right to take over the world. The Kings, the Druids, Warrior's, Reapers, Eirth, and Fae will have to see what they can do to defeat their plans. Then, we need to learn the truth concerning Melisse, Henry, and his search for the missing weapon; Rhi and her fight with the darkness that she fears, and we get to find out where Con gets those amazing jewels he gifts the brides before their mating. And still, there will be more surprises in store!
As a fan of Ms. Grant's Dark King series, I was probably one of the few not happy with the mating of these two. I had time to accept the truth, though I think I secretly hoped it was just a twisted bit of hype for INFERNO. But when the book hit my front porch, I was quickly lost in probably the best storytelling of the whole series, and that is saying a lot.
INFERNO might be the end of the Dark King series but it is not the end of the Kings and other assortments of characters that have given us many hours of pleasure, anger, surprise, bafflement, and laughter. Donna Grant has promised to continue writing her dragons, only this time using the Dragon King name she wanted to use for this series. I cannot wait to see who the next dragon will be and how he finds his mate.
INFERNO hits all the notes of a highly-anticipated book. There are answers to many questions, but there are also a few questions that could do with a bit more explanation. I found this to be a captivating read, even if I went in with different thoughts and expectations. Thinking you know how everything works out is the first mistake readers might make. You will be given a fine romance mixed with a few tears (from the characters and from you), drama, danger, intrigue, and finally, the happily-ever-after that has been a long, long time coming.
Learn more about Inferno
SUMMARY
Inferno is the explosive, most anticipated, final book in Donna Grant's Dark Kings series featuring Con, the King of the Dragon Kings!
I knew what I wanted. And nothing was going to stop me.

King of Dragon Kings. Driven, ruthless, shrewd. The weight of survival for Constantine and his brethren has pushed him to set aside his own yearnings—for now. He's the most powerful of all Dragon Kings, and Con will stop at nothing to destroy anyone who dares to threaten his existence.
For years, Con has hidden his pain—his desperation—for there is one smoldering beauty that he craves above all else, even if he feels he doesn't deserve her. However, his enemies are at every corner. There is no one left to trust. But none of that matters anymore: There is only one thing that Con wants. With this one woman by his side, he can fight for the freedom of his fellow men-in-arms. All Con has to do is get her to surrender her heart…and be his for all time.
---
What do you think about this review?
Comments
No comments posted.

Registered users may leave comments.
Log in or register now!