"Well played, Jen Deluca. Well played"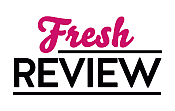 Reviewed by Ashley Gosse
Posted September 3, 2020

For those who haven't read WELL MET also by Jen Deluca, this is book two of the series and picks up where the first left off. Some of the characters we fell in love with in the first book also appear. I'm particularly fond of April and Mitch. This book follows the love story of Stacey and one of the MacLean cousins who frequent the Faire every summer as a band, "The Dueling Kilts."
Stacey's character is having a mid-life crisis at twenty-seven and often feels as though she hasn't done what she wanted with her life after leaving New York when her mother became ill. This dynamic was interesting and I can see how it would connect with many people in the sense of feeling responsible to provide care to a sick parent. We watch Stacey struggle with her identity and goals for her life over the responsibility she feels for her family.
On a particularly rough night, Stacey drunk texts/messages her old fling, Dex MacLean, who is the lead singer of the Dueling Kilts. They strike up a conversation and the year passes by very quickly. They develop a relationship via texting and emails, and Stacey's feelings grow. Unfortunately, there will be trouble when trust becomes shaken.
I loved Jen De Luca's unique and comical first book. I had a lot of expectations when it came to WELL PLAYED one and there are places where I felt it didn't measure up to the expectations I had.
I loved the strong-willed and badass female characters in the first book and felt that Stacey was portrayed similarly. But there were times where I literally wanted to throw the book across the room. I didn't feel the same connection between Stacey and Daniel, her love interest, and felt that Stacey did a lot of the work to convince herself to fight for a relationship when the other person would just let go and walk away.
WELL PLAYED is still a good read but it was lacking in certain areas for me. I felt that the conflict could have been more intense and I was left not sure about the love connection between the main characters. I wanted to see the same intensity that we saw between Simon and Emily in WELL MET, and I felt that Stacey's love interest fell short.
Speaking of Emily and Simon, we do get to see their wedding in this book, which is a great conclusion to their story. And before you ask, it was everything Captain Blackthorne and Emma the tavern wench could have asked for.
Now I'm left to wonder about the next in the series and whether we will see Mitch and April come together. I personally think that would be amazing. Overall, WELL PLAYED is a good paced book for those who are looking for a laugh and a continuation of the first book.
SUMMARY
Another laugh-out-loud romantic comedy featuring kilted musicians, Renaissance Faire tavern wenches, and an unlikely love story.

Stacey is jolted when her friends Simon and Emily get engaged. She knew she was putting her life on hold when she stayed in Willow Creek to care for her sick mother, but it's been years now, and even though Stacey loves spending her summers pouring drinks and flirting with patrons at the local Renaissance Faire, she wants more out of life. Stacey vows to have her life figured out by the time her friends get hitched at Faire next summer. Maybe she'll even find The One.

When Stacey imagined "The One," it never occurred to her that her summertime Faire fling, Dex MacLean, might fit the bill. While Dex is easy on the eyes onstage with his band The Dueling Kilts, Stacey has never felt an emotional connection with him. So when she receives a tender email from the typically monosyllabic hunk, she's not sure what to make of it.

Faire returns to Willow Creek, and Stacey comes face-to-face with the man with whom she's exchanged hundreds of online messages over the past nine months. To Stacey's shock, it isn't Dex—she's been falling in love with a man she barely knows.
---
What do you think about this review?
Comments
No comments posted.

Registered users may leave comments.
Log in or register now!