"A wonderful ancient tale"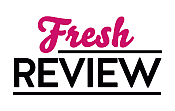 Reviewed by Gabrielle Lee
Posted August 27, 2020

If you enjoy epic adventures and martial arts than A HERO BORN by Jin Yong is a book for you. This is book one in the Legend of the Condor Heroes series and introduces readers to two best friends both enjoying life and love. Their lives change abruptly when the two men meet and develop a friendship with a monk. Finding out that their wives are pregnant, the men vow that the children will always be together; brothers if they are boys and promised to each other if they are a boy and a girl. Yet the men and their wives will not find happiness as they thought. Fate has other things in store for them. Soon the men are killed, the women are separated, and the children will grow up in different worlds than their parents would have ever dreamed. We follow the women and what happens to them after the men are killed. We also travel with the monk who has sworn to protect each of the family lines. Much of this story is about Gou Jing and his adventures while he grows up and learns to master the martial arts living amongst the Mongolians. The other child, Yang Kang, is adopted by a prince and grows up believing himself to be his son. As this is the first of many books in this series this story ends on a cliffhanger when identities and secrets are revealed.
These stories are old and favored Chinese tales have been translated into English for many others to enjoy. Although it is nice to have them in English the translation does not always fit. The prose sometimes sounds stilted and the descriptions get lost in translation. I did enjoy the story and was quickly immersed in it. As with many Asian tales, it is told in a fable-like quality. It is full of action and emotions. There is a lot of flowing descriptions that help the reader imagine the scenes. This is a wonderful tale filled with ancient traditions and lore. You are left wondering what will happen next and eager to return to this world. I am a big fan of ancient Chinese history and found myself enjoying the world that the original author created so many years ago.
SUMMARY
Now in English for the first time!

Set in ancient China, in a world where kung fu is magic, kingdoms vie for power and the battle to become the ultimate kung fu master unfolds, an unlikely hero is born… in the first book in the epic Legends of the Condor Heroes series by the critically acclaimed master of the genre, Jin Yong.
After his father--a devoted Song patriot--is murdered by the Jin empire, Guo Jing and his mother flee to the plains of Ghengis Khan and his people for refuge. For one day he must face his mortal enemy in battle in the Garden of the Drunken Immortals. Under the tutelage of Genghis Khan and The Seven Heroes of the South, Guo Jing hones his kung fu skills. Humble, loyal and perhaps not always wise, Guo Jing faces a destiny both great and terrible.
However, in a land divided--and a future largely unknown--Guo Jing must navigate love and war, honor and betrayal before he can face his own fate and become the hero he's meant to be.
---
What do you think about this review?
Comments
No comments posted.

Registered users may leave comments.
Log in or register now!