"HEART'S LANDING DESTINATION IS LOVE FOR THE AGES"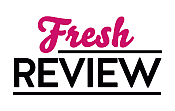 Reviewed by Patricia Pascale
Posted August 27, 2020

In this era, twenty-five percent of weddings are Destination Weddings. What a perfect fit because A COTTAGE WEDDING presents to charming Heart's Landing. Along the rocky coast of Rhode Island, less than an hour South of the gorgeous mansions of Newport sits a small town that earned the title "Best Wedding Destination in America" for the past ten years. Heart's Landing is awaiting the arrival of Regina Charm, editor of Wedding Today, who will tour the town and critique it for the coveted first prize: a cover and a four-page spread would secure its continuing success. But Ms. Charm has a secret and holds a grudge against Captain's Cottage. It was the site she selected for her wedding but things got messed up and it never took place. Time for her to get even. Time to take action.
Tara Stewart, a journalist for Weddings Today, is waiting for a great story to give her the promotion she has been working toward for two years. Her dream is to write her own stories for the magazine. Called into Ms. Charm's office, Tara is offered an assignment she can not resist. Her task is to go to Heart's Landing and write an expose that would ruin its reputation and make it impossible to make the coveted list. It has to be kept secret and if Tara fails, her position will be terminated. Tara thinks, "How hard can that be to dig up some dirty dirt on this rinky-dink town? I can do this."
Tara's arrival at Heart's Landing is pure joy, much to her dismay. Everyone smiles and welcomes her and the taxi driver gives her a free tour of the charming town. Passing by pretty stores with whimsical names like Forget me Knot, I Do Cakes, Something Old, Something New, Tara is charmed to see street names such as Procession, Bridal Carriage Way, Champagne Court--all following the wedding theme. Just sweet and delightful!
The most impressive business she sees Captain's Cottage. She soon meets Jason Heart, grandson of Captain Thaddeus Heart, the original owner of the cottage. Jason, who Tara finds very handsome, is tasked with showing her the cottage and a special place called the Widow's Walk. There he tells Tara the story of his grandparents and how they fell in love, and that Captain Thaddeus always came home for Mary's birthday... Tara wonders if that is actually true, and decides she will try to find out more, and if she can discover anything else about the town that may help her takedown article.
Leigh Duncan knows how to tell a wonderful love story, set in a lovely locale, with a cast of colorful characters who will steal your heart. A COTTAGE WEDDING is Tara and Jason's story, with a wonderful adventure in Heart's Landing. The locals in town are so much fun--there's a cute scene at I Do Cakes, where Tara and Jason pretend to be engaged, s they can sample the cakes there. It really showed how their love would blossom. Everyone in Heart's Landing loves their town and work hard to keep its sterling reputation.
A COTTAGE WEDDING now sits on my shelf of favorites, to be re-read and enjoyed again and again. It is a delight that I will recommend to everyone. Brava. I adore it!
SUMMARY
It's more than a charming small town—
it's a premier wedding destination.
But will one journalist ruin Heart's Landing forever?
Tara Stewart's boss at Weddings Today magazine sends her to Heart's Landing to debunk its romantic legends. This could devastate the many local businesses who cater to weddings, from Forget Me Knot Florist to Dress for a Day.
The locals convince Jason Heart, the handsome descendant of the town's founder, to show Tara around the town. But can he persuade her to believe in the romance?
This heartwarming romance includes a free Hallmark original recipe for Orange Balsamic Roasted Carrots.
---
What do you think about this review?
Comments
No comments posted.

Registered users may leave comments.
Log in or register now!