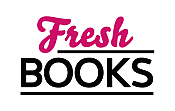 Explore new books in September
"She can't possibly love this cowboy - can she?"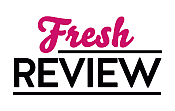 Reviewed by Annetta Sweetko
Posted August 25, 2020

Romance Contemporary | Romance Western
How would you react if you were headed for a life altering, devasting disease? Would you live life like there was no tomorrow, taking nothing seriously, going a bit loco. MAKE MINE A COWBOY hero, Ben Callahan was doing just that. He wasn't into serious relationships because well ... he wasn't going to put some woman through what his mother had gone through. Just when he has accepted his future he gets blindsided. The test results were for someone else and his health is just fine. Now he has to go back and try to fix something that was only supposed to be a fling and he feels so much more.
Doctor Charlotte North had gone to visit her grandmother for a week and had really enjoyed the time she spent there and with Ben, but now she is back to her structured, sensible life. Until a phone call comes in that her grandmother has broken her ankle and wrist and needs her help. So for the next two months, she is going to run an Inn and face the "friendship" of Ben. How do you take someone seriously when you had a fling? Everyone says he doesn't do serious, so why is her very staid, serious heart wanting more from this cowboy? And can she possibly trust when he says he is not really that man?
MAKE MINE A COWBOY is really a fascinating look at life! Author A.J. Pine gives readers a look at different lifestyles and then melds them into a story line that readers cannot put down. Ben thought he was on the road to Alzheimer's and was shocked when he found the wrong results had been given to him. Now he knows he can settle and enjoy life, but he has already tom-catted so much how can he prove he is a better man than that. Doc Charlotte was raised by traveling bohemian parents and her only structure was the time with her grandmother. She prefers lists, stability, plans and mixing with the people of Meadow Valley has her running scared. Her heart wants what they have, but can she risk her life's plans for his lifestyle?
MAKE MINE A COWBOY is a highly emotional, delightful look at a couple from different worlds trying to come to terms with what they feel. It is realistic, funny, poignant and sometimes sad, but it will have you glued to the pages. If you want a warm, funny, sexy, family story line then MAKE MINE A COWBOY will hit all those marks and more!
SUMMARY
From this "fabulous storyteller" (Carolyn Brown, New York Times bestselling author) comes the next Meadow Valley western romance series.
Dr. Charlotte North has no time for a player, not even one as tempting as Ben Callahan. Besides, Charlotte is only in Meadow Valley for a few months to help her grandmother. After that, it's back to New York and the career she loves. But when her gran starts to meddle in her personal life, Charlotte knows just the man to help her out. Ben's the perfect no-strings boyfriend, until Charlotte discovers that beneath that rugged, charming exterior lies a sweet and bighearted cowboy.

Ben Callahan is tired of people assuming he's an immature playboy, so when the smart and sexy Charlotte asks him to be her pretend boyfriend, he jumps at the chance to show everyone that he's changed his ways. Though he and Charlotte are calling their relationship fake, Ben's heart says otherwise. Two months with Charlotte isn't nearly enough. Will Ben be able to prove he's worthy of her for real before their time together is up, or will she leave Meadow Valley -- and him -- forever?

Includes the bonus novel Hometown Cowboy by Sara Richardson!
---
What do you think about this review?
Comments
No comments posted.

Registered users may leave comments.
Log in or register now!