"Seven Incredible Stories set during Twelth Night"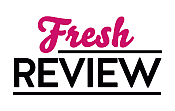 Reviewed by Debbie Devita
Posted August 22, 2020

Romance Holiday | Romance Historical
Seven amazing historical fiction romance novels told by some awesome authors all rolled into one.
The 1st is a Twelfth-night wager by Christina Alexandra. -This is such an amazing tale with a hot side thrown in to keep it interesting.
Adelaide has never known family. She has been dropped at several different homes over the years of distant relatives until the secret heir of the Stapletons Win Maddox is asked to pick her up and bring her to Lady Stapleton's house for the Twelfth-night ball. He takes his job very seriously so when Addie goes missing he vows to find her and bring her back. In the process, neither one imagines the romantic tryst they share will become of anything. I think this was my favorite story in the novel. I just love the gallantry of Maddox and how unpredictable their ride to the castle was.
Twelve Nights of Ruin by Carrie Lomax-
Holly Mayweather was one of society's shining lights until a scandal destroyed her life. Trying to restore her reputation, Holly's parents arranged for her to marry a former soldier. With the lack of trust between the two of them can the Union be a happy one? I enjoyed this story a lot. I like how the couple got to know each other from being complete strangers and how the author really made the romance shine.

Christmas Chase by A.S. Fenichel-
Sarah Sommers has no interest in living with another guardian but plans to live with her father instead. Fate has another plan in mind. Sarah's character was so sweet it was very easy to fall in love with her. When her meeting with her father doesn't go as she plans, she relies heavily on Monty and I love the relationship these two developed. Monty was really understanding of Sarah's wishes and I love that he let her set her own pace in the relationship. The chemistry between them was fantastic and the steamy scenes were so well done I found myself gasping from page to page.

Three Kisses Before Christmas by Tanya Wilde-
Wolfstan, the Earl of Wicke and Selbourne has been in love with Rebecca for years but she loves another. To add insult to injury, it's his cousin. When we're getting out that his cousin is going to take a bride, what is ready to pull any trick in the book to convince Rebecca he's the one for her. Rebecca is caught completely off guard and has no idea who to choose. Can she think of Wolfstan as more than a friend? The steamy scenes in this one were so out of this world. The author did an amazing job of bringing the heat.

Ruination of a Rogue by Clair Brett-
There were so many layers to this one story and I hated to see it end. Maria Lightowler has come to the manor to find a husband. She needs a rich one because she has no dowry like most. She is convinced that wealth matters more than love so when she meets Lord Zander and they have an instant connection she steps away making sure not to get closer as she set her sights on a wealthy suitor. Zander, on the other hand, is on the run from marriage altogether. He thinks retreating to his aunt's party is just the distraction he needs after running from his scandal. This story has intriguing characters, beautiful scenery, and hot love scenes making for a perfect historical romance.

It Was Only a Kiss by Sofie Darling-
Violet sees herself much differently than Wil Sinclair does. Violet is bookish and expected to be a spinster but Wil Sinclair has loved her his entire life. Violet can't even imagine a man like Wil paying much attention to her and she sets her sights on another. However, at every turn, Wil is quite the hero, caring and talented forgiving and accepting. He is there for Violet whenever he is needed and sometimes when he's not. This one was very sweet and I found myself laughing a whole lot. I felt both characters were really lovable and deserved their shot at happiness.
What If I Still Love You by Erica Taylor-
This being a second chance romance really made me fall in love with the story. Henry, Earl of Eddington, has no intention of showing up at his aunt's house. Even more unexpected was Anna whom he shared a failed elopement with 10 years ago. As they search the house for letters received by Henry's father, old feelings begin to resurface and they soon wonder why they ever left each other. There was so much chemistry between these characters I really enjoyed their love story. I love the fact that it was much different than the others in this novel.
SUMMARY
The honor of your presence is requested by The Earl and Countess of Stapleton at their house party to celebrate TWELFTH NIGHT. Festivities include: a titillating masked ball, ice skating, a romp in the local village, a naughty treasure hunt, midnight kisses in the garden and the Twelfth Night Ball where holiday magic brings about seven perfect matches.
A Twelfth Night Wager by Christina Alexandra… After spending half her life in service, lady's companion Adelaide Shipley longs for a modest life of her own making. But a midnight wager with Win Maddox has her dreaming of more. Losing to the silver-tongued barrister would cost her everything, but winning could lead to her dreams coming true forever.
Ruination of a Rogue by Clair Brett… Will Lord Zander Milford find rumination an acceptable outcome if only at the hands of Miss Maria Lightowler?
It Was Only a Kiss by Sofie Darling… Snow falling, the Twelfth Night Ball, a stolen kiss—but no one would've expected bespectacled spinster Violet Hotchkiss to be the one stealing a kiss from Bumpstead Hollow's most eligible bachelor, Will Sinclair. And now that she's had a taste of passion, she refuses to settle for a life without romance, adventure…or Will.
Christmas Chase by A.S. Fenichel… Sarah Sommers has a plan—find the father who abandoned her and live happily ever after as his beloved daughter. Not even the handsome Lord Monty Witmore with his determination to deliver her to yet another guardian will stop her. Her heart, however, has other ideas about where the chase will end…
Twelve Nights of Ruin by Carrie Lomax… Holly Mayweather was the delight of London society--until her reputation was tarnished by a shocking scandal. Can the spirited beauty find happiness with William Sharp, a stoic former soldier? Or will their wedding vows end with "I don't"?
What If I Still Love You by Erica Taylor… After a failed elopement ten years earlier, Henry, Earl of Eddington, and Anna, the widowed Viscountess Newcroft, are reunited at his aunt's Twelfth Night party. As they search the castle for a box of letters left to Henry by his late father, can this star-crossed pair find their way back to each other? Or will fate intervene, again, and separate them for good?
Three Kisses Before Christmas by Tanya Wilde… Wolfstan Robert Ward, the Earl of Wicke and Selborne, lost his head for his best friend's sister the day he saved her from a frightful bully in their youth. There is just one problem. Rebecca is in love with another man—his cousin. Winning her would take every trick in the book, but what is Christmas if not a time for miracles?
---
What do you think about this review?
Comments
No comments posted.

Registered users may leave comments.
Log in or register now!