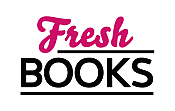 New Year, Great reads for January 2021
"A YA fantasy with horses, but not as you know them"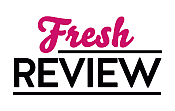 Reviewed by Clare O'Beara
Posted August 22, 2020

Young Adult Coming of Age | Young Adult Fantasy | Fantasy Dark
The Wayward Children series may not ring a bell, but if I say Rosemary and Rue, that should place the author for you; character Toby Daye, the changeling and knight. With this standalone story written to suit YA readers, we are introduced to Regan Lewis, a kid going to school with the other girls until the day she is told she's not really like them. Running away, Regan, only ten, crosses a magical threshold and ventures ACROSS THE GREEN GRASS FIELDS.
The unicorn is the first being Regan meets. This turns out to be a flock animal, herded by centaurs. This land is populated by hoofed animals including predatory kelpies and other magical beings like fauns, which don't all have Regan's best interests in mind. A human is an unsettling entity and always foretells trouble. Luckily the centaurs aren't so bad, all things considered. They adopt the lonely kid and teach her to herd unicorns.
Passing through a doorway from a modern world and arriving in a Bronze Age or medieval era land is a trope – think of Narnia – but as Regan is so young, she can't bring these people the benefits of electricity, plumbing or antibiotics. On the other hand, trying to be the foretold hero at this age won't get her very far, so the story plays through six years of growing and learning. On the other side of the door, we are left to imagine, her family are distraught, suspected by police, and bereft.
While the tale is YA, I'm finding it hard to pin down an age. The school tale involves childish bullying. A discussion of X and Y chromosomes seems more advanced than ten, but the story promptly drops to simplicity and lack of menace among the herding people, the interactions with new characters are few, danger is dispatched, and there are no sub-plots. The point Seanan McGuire makes is that young Regan grows up as a native before doing anything that affects the land, and so may make a different choice than someone might who had just arrived. This theme has been aired many times; from children who grew up among Native Americans to spacefarers raising kids on other planets. I have not yet read any others of the series, which normally feature a school for wayward children and various mysterious doors. Let's just say if you fancy a YA fantasy that's not too taxing a read, or if you just love horses (as, of course, Regan always had) you might enjoy getting lost in this world ACROSS THE GREEN GRASS FIELDS.
SUMMARY
A young girl discovers a portal to a land filled with centaurs and unicorns in Seanan McGuire's Across the Green Grass Fields, a standalone tale in the Hugo and Nebula Award-wining Wayward Children series.

"Welcome to the Hooflands. We're happy to have you, even if you being here means something's coming."

Regan loves, and is loved, though her school-friend situation has become complicated, of late.

When she suddenly finds herself thrust through a doorway that asks her to "Be Sure" before swallowing her whole, Regan must learn to live in a world filled with centaurs, kelpies, and other magical equines--a world that expects its human visitors to step up and be heroes.

But after embracing her time with the herd, Regan discovers that not all forms of heroism are equal, and not all quests are as they seem…

A standalone Wayward Children story containing all-new characters, and a great jumping-on point for new readers.
---
What do you think about this review?
Comments
No comments posted.

Registered users may leave comments.
Log in or register now!