"An intriguing and unique premise for a thriller. . ."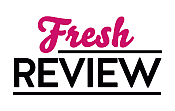 Reviewed by Laura Mueller
Posted August 20, 2020

Imagine how unsettling it would be to have an intruder in your home without realizing it. Imagine that you awoke to realize your daughter was murdered by said intruder in the night while you were sleeping. Imagine that the reason that the night passed like any other for you was because you, your partner, and your children were all deaf. Imagine that the circumstances warranted all suspicion being directed at you. Welcome to the life and nightmare of Alan Hunter. Layer in Paige Northwood, a freelance interpreter for the police department who is also doing some independent investigating of her own to solve this case, and you've got THE SILENT HOUSE by Nell Pattison. Intrigued yet?
Generally, thriller fans fall into two camps--those that love a good twist ending they couldn't see coming, and those that instead prefer to follow the clues the author sprinkles throughout the story to attempt to solve the mystery in real-time with the main character. If you delight in picking up on all of the clues that will lead you to correctly predict the outcome, you should be quite proud of your detective skills help you collect all of Pattison's breadcrumbs, and draw the right conclusions for the right reasons at the same time as Paige. No detail Pattison laid out within this novel was frivolous. As an added bonus, THE SILENT HOUSE shines in explaining throughout what it is like to be part of Deaf culture by highlighting both long-standing friendships and warm, vibrant descriptions of social interactions at a local club.
Unfortunately, Pattison's pacing can feel a bit like walking in a 100-yard dash. You may be itching to speed through the pages, your curiosity fueled by one wild incident after another but could be disappointed to realize that this particular work is more methodical and slow-moving. Moreover, many characters are introduced, but aren't overly well-developed, which can make it challenging to feel connected to the characters or identify a few to really root for. Pattison touches on psychological studies, romantic interactions, and the nuances and strife present in friendships and family relationships in THE SILENT HOUSE, but doesn't commit to any of these angles with the depth that would make this novel more exciting.
Overall, Pattison's debut novel THE SILENT HOUSE shows promise by focusing on an interesting community with long-standing interpersonal ties and complex private struggles but doesn't quite meet the mark with slow pacing and inchoate characters. The author teases that another Paige Northwood book is in the works, so it is likely that fans will have the opportunity to peel back the layers of familiar characters and fresh faces alike in the future.
SUMMARY
If someone was in your house, you'd know … Wouldn't you?
But the Hunter family are deaf, and don't hear a thing when a shocking crime takes place in the middle of the night. Instead, they wake up to their worst nightmare: the murder of their daughter.
The police call Paige Northwood to the scene to interpret for the witnesses. They're in shock, but Paige senses the Hunters are hiding something.
One by one, people from Paige's community start to fall under suspicion. But who would kill a little girl?
Was it an intruder?
Or was the murderer closer to home?
---
What do you think about this review?
Comments
No comments posted.

Registered users may leave comments.
Log in or register now!