"Intense and suspenseful with unexpected and dangerous enemies!"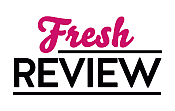 Reviewed by Audrey Lawrence
Posted August 20, 2020

Mystery Police Procedural | Mystery | Thriller Police Procedural
Armand and Reine-Marie Gamache are thrilled to be in Paris again where they got engaged. Meeting their two adult children and three grandchildren at the Juveniles bistro, they happily catch up with Daniel and Roslyn's doings as well as their daughter Annie, now heavily pregnant with her second child. Her husband, Jean-Guy Beauvoir was Gamache's second in Homicide at the Surete du Quebec is still adjusting to his new job in Paris. Coming in a bit late, they warmly welcome Armand's old godfather, 93-year-old Stephen Horowitz, whose family ties are more of a lure than his money.
After a fine meal, they leave together crossing the street when everything changes in a flash! They are shocked when a truck careening towards them. In horror, they see a badly injured and unconscious Stephen taken by ambulance to a nearby hospital.
As they wait while Stephen is in surgery, the Prefect of the Paris Police joins them. Armand had met Claude Dussault at a police course and they maintained a friendship, so Armand is pleased for his help. Yet, when some strange and dangerous things happen, Armand begins to wonder if he can trust the police. Why are they missing key steps in the investigation? Despite being friends with Dussault, Gamache had enough experiences with the Surete to know he has to watch his back. Who is a friend or an unknown enemy?
ALL THE DEVILS ARE HERE is the 16th mystery in award-winning and internationally acclaimed author Louise Penny's Chief Inspector Armand Gamache series. Using one of Stephen Horowitz's favourite quotes for her title, Penny definitely reveals that the devils are here in Paris while also revealing how and why past circumstances affect relationships in the future, especially between Armand and Daniel with his anger and their failure to connect. All great stuff that Penny's many fans will definitely appreciate!
Having read all of Penny's previous books, I fully appreciate how smoothly this former Canadian journalist folds in complex current events into the lives and relationships of the Gamache family. In ALL THE DEVILS ARE HERE, Armand has few things under his control in Paris because he does not have his usual team. Fortunately, Reine-Marie elegantly steps into the breach with her well-honed skills as a senior librarian and archivist at Bibliotheque et Archives Nationales du Quebec in Montreal. Not only can she easily navigate between the databases, Reine-Marie is an ace at seeing connections between diverse facts and events. The interactions between Reine-Marie and her Parisian counterparts felt natural and genuine and were some of the best scenes in ALL THE DEVILS ARE HERE.
While I thoroughly enjoyed this latest mystery by Louise Penny, I have to admit that the best part for me was reading her personal Acknowledgments at the ending. It was touching and heartfelt while also reminding me of my time in visiting Paris. Definitely do take the time to read the Acknowledgments! If you can't get to Paris, look up some of the places mentioned and it will add to your enjoyment of this awesome read. I would love to see this book as a movie.
If you relish mysteries with fast-paced action, police treachery, old fashioned charm with a taint of power and corruption, you will definitely want to deep-dive into ALL THE DEVILS ARE HERE! It will take you to the top of the Eiffel Tower to the lowest levels of Paris with excruciating suspense while uncovering some of the best and the worse of human actions.
While I would normally recommend readers new to this tremendous series to read some of the earlier books, this latest one is a bit of a departure from Penny's usual Quebec settings, so it might be a great entry point. Then when done, you have all the joy of reading the first fifteen books and discovering Three Pines. Some fans of Gamache may miss the usual settings, yet, may also desire to revisit some of the earlier books in light of some new revelations in ALL THE DEVILS ARE HERE.
While ALL THE DEVILS ARE HERE is the 16th book in the series, readers new to Gamache can still relish it as a stand-alone book as Penny carefully crafts her books so they all can be read independently or in any sequence. This is a rare novel that will definitely linger in your thoughts long after finishing the last page and know the mystery behind why ALL THE DEVILS ARE HERE!
Order or get your copy and prepare for a thrilling trip to Paris and find out why all the devils have gathered! You will be glad you did! Enjoy!
SUMMARY
The 16th novel by #1 bestselling author Louise Penny finds Chief Inspector Armand Gamache of the Sûreté du Quebec investigating a sinister plot in the City of Light

On their first night in Paris, the Gamaches gather as a family for a bistro dinner with Armand's godfather, the billionaire Stephen Horowitz. Walking home together after the meal, they watch in horror as Stephen is knocked down and critically injured in what Gamache knows is no accident, but a deliberate attempt on the elderly man's life.

When a strange key is found in Stephen's possession it sends Armand, his wife Reine-Marie, and his former second-in-command at the Sûreté, Jean-Guy Beauvoir, from the top of the Tour d'Eiffel, to the bowels of the Paris Archives, from luxury hotels to odd, coded, works of art.

It sends them deep into the secrets Armand's godfather has kept for decades.

A gruesome discovery in Stephen's Paris apartment makes it clear the secrets are more rancid, the danger far greater and more imminent, than they realized.

Soon the whole family is caught up in a web of lies and deceit. In order to find the truth, Gamache will have to decide whether he can trust his friends, his colleagues, his instincts, his own past. His own family.

For even the City of Light casts long shadows. And in that darkness devils hide.
---
What do you think about this review?
Comments
No comments posted.

Registered users may leave comments.
Log in or register now!