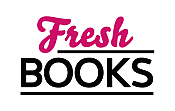 Giving thanks for reading in November
"Little Falls is an amazing piece of writing and one heck of a story!"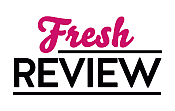 Reviewed by Karen Siddall
Posted August 17, 2020

Camille Waresch, an assessor for the Okanogan County Tax Assessor's Office, heads up and off an old county road into the hills to get a look at a building she'd noticed that wasn't noted on any of the current property maps. The building turns out to be a padlocked barn, but she gains access through some loose boards around one side only to discover a nightmare inside. Hanging from the rafters is the tortured body of a local 19-year-old boy, his condition is hauntingly similar to the one of a young soldier she had recovered from a village while serving as a medic in the desert of Iraq. She notifies the Sheriff's Office, and her old friend, Sergeant Darren Moses, responds to the call. After assisting the medical examiner by taking notes, she returns home to the apartment over the local "mart" in Little Falls, Washington (Population: 72) that she shares with her 15-year-old daughter, Sophie.
Camille and Sophie are virtual strangers to each other. Camille, a single parent, had gone into the service after Sophie was born, leaving the baby in the care of her parents and returning home only when absolutely necessary, such as on the death of her mother in a car accident. Now, four months after the passing of her father, Camille is home for good, and the mother-daughter reunion is not going well for either of them. Sophie is full of resentment toward her mother over her abandonment and being uprooted from the home she'd always known on her grandparents' orchard. And tonight, Camille finds out that unbeknownst to her, Sophie and the deceased boy, Patrick Beale, had been dating.
Seeing the medical examiner again, Camille finds out that Patrick's autopsy revealed that the young man's clothes were covered in substances generally associated with the manufacturing of meth. Concerned that the rebellious Sophie had been involved as well and wanting to extricate her from that situation, Camille goes to Darren for information. When he flatly refuses to tell her anything, angrily warning her away from the case, she uses all her resources at the county and from her military past to investigate on her own to find Patrick's and young Private Paul Haver's killer.
LITTLE FALLS is a complex and riveting story. Camille, a returned veteran who suffers from frequent nightmares and flashbacks from her time in the Middle East, is struggling with her transition to civilian life and the lack of structure and mission the military had provided. Her daughter, Sophie, has her own issues besides just being a teenager, and it is painful to witness their interaction. I kept hoping for them to overcome their traumas as the story progressed.
The book is an amazing piece of writing and one heck of a story. Besides the main murder plot, there is the mystery of Private Haver's death, which is related through Camille's debilitating flashbacks and nightmares of what happened out in the desert and afterward, when she and the rest of her recovery team returned to base. Additionally, there is the shadowy specter of Sophie's father, the ever-present yet physically absent, Oren Scott, whom Camille never married.
LITTLE FALLS is a guaranteed page-turner. The mystery goes deep and provides some definite surprises along the way to its resolution. I highly recommend this book to mystery readers looking for something thrilling and gritty and those that would like to read a serious, rather than a cozy, mystery featuring a non-law enforcement sleuth. This is also a good choice for a reader looking for a story with a smart and strong, even though damaged, female protagonist.
SUMMARY
Sergeant Camille Waresch did everything she could to forget Iraq. She went home to Eastern Washington and got a quiet job. She connected with her daughter, Sophie, whom she had left as a baby. She got sober. But the ghosts of her past were never far behind.

While conducting a routine property tax inspection on an isolated ranch, Camille discovers a teenager's tortured corpse hanging in a dilapidated outbuilding. In a flash, her combat-related PTSD resurges--and in her dreams, the hanging boy merges with a young soldier whose eerily similar death still haunts her. The case hits home when Sophie reveals that the victim was her ex-boyfriend--and as Camille investigates, she uncovers a tangled trail that leads to his jealous younger brother and her own daughter, wild, defiant, and ensnared.

The closer Camille gets to the truth, the closer she is driven to the edge. Her home is broken into. Her truck is blown up. Evidence and witnesses she remembers clearly are erased. And when Sophie disappears, Camille's hunt for justice becomes a hunt for her child. At a remote compound where the terrifying truth is finally revealed, Camille has one last chance to save her daughter--and redeem her own shattered soul.
---
What do you think about this review?
Comments
No comments posted.

Registered users may leave comments.
Log in or register now!