"Her mission becomes their mission"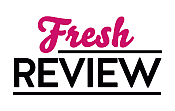 Reviewed by Annetta Sweetko
Posted August 17, 2020

Paranormal | Romance | Fiction
Kyla Wells has been struggling for a long time with bringing the man who killed her father to justice when the system fails, she plans her revenge. She just isn't sure what Wes Marshall, the man of her dreams who seems to be stuck in friend mode, will think of her plan. She is afraid that the truth of her investigation will send the SEAL ON A MISSION, along with his team to stop her. And they might be all that saves the day.
Wes thought that Kyla needed a friend more than a boyfriend with all she had been through, but what he really wants is, simply put - her. Everything about her is amazing to him and the other members of SEAL Team 5 are already making bets on them. He is used to danger and secrecy for himself and his team, but when he finds her investigation takes her right to the arms dealer that he and his team have been working with the CIA to capture he isn't going to stand down. He's going to protect her, help her take down the bad guys or die trying.
SEAL ON A MISSION is Paige Tyler's SEALs of Coronado 7th book and it is as fresh and alive as the first book. The team members are a fascinating group of men, as are the wives and women who belong to these men. We see movies and read books of the action, drama and danger and it is easy to forget that there are real men out there doing this job in secret. With SEAL ON A MISSION we get a very good hint on what it is like for the women in these men's lives and some very good advice for any woman who is thinking of getting serious with a man in a high danger job. Read SEAL ON A MISSION to see the advice for yourself.
Wes and Kyla make a really cute couple and the friends to lovers comes slowly as he holds back for her so he could give her a shoulder to lean on. There are many sweet moments including their first date which only goes to prove how into her he was even before the dating began.
If you are looking for danger, intrigue, SEALs, a sweet and steamy romance then SEAL ON A MISSION is definitely the book you want in your hands.
SUMMARY
He's used to the danger zone.
Navy SEAL Wes Marshall is used to nearly dying on a daily basis. But there are worse things than living life in the danger zone. Namely, the friend-zone hell where he currently resides. It was his own damn fault. Considering the woman of his dreams was going through her own personal hell of her father's murder trial, Wes thought she needed a friend more than a boyfriend. However, as the trial languished on, so did Wes's opportunity to ask her out. But now the trial is over and more questions are unanswered than before—questions that might get them both killed before they can go on their first date.
Not the friend zone.
Kyla Wells isn't going to let the man who murdered her father go free. As an IT specialist capable of hacking into the CIA itself if need be, she's hell-bent on finding out what the San Diego DA's office couldn't—or wouldn't—why her father was murdered. Her best friend, drool-worthy Wes, isn't going to approve of her investigating. Especially when the data she finds leads her into way more danger than a murder…dropping her into the middle of an international arms deal with the terrorists Wes's SEAL Team has been trying to capture for months. She's worked too hard on finding her father's killer to die now. Besides, she's going to tell Wes how she feels about him—right after they save the world.
---
What do you think about this review?
Comments
No comments posted.

Registered users may leave comments.
Log in or register now!