"HIDDEN is an amazing read you need to find!"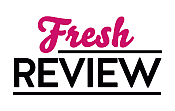 Reviewed by Ashley Gosse
Posted August 13, 2020

Let me start this review of HIDDEN by saying that I am a big Laura Griffin fan. I've read most of the Tracers Series and the Wolfe Security Series. Despite my obvious bias towards Laura's previous works, I went into this read with an open mind. Laura's style is fantastic in that it's not simply a romance or a suspense novel. She elegantly combines both so that the reader is transfixed with either element. This is the first book in Griffin's Texas Murder Files series and I'm interested to see where the additional stories come from in relation to the characters.
HIDDEN was exactly what I expected and hoped it would be. A good balance of murder, mystery, and angst, all thrown together by a brooding detective and a determined journalist. Detective Jacob Merritt is what I picture a pissed off badass cop would be in real life. Griffin's descriptions and his internal dialogue portrayed him well. It was similar with Bailey Rhoads, an investigative reporter, and I found that I easily connected with her character. She was a strong independent woman who was trying to make her way in the world on her own.
Bailey ends up on the same case as Jacob when a young woman is found dead in the park. Bailey is fighting to keep her place at her local paper and Jacob is looking to find a killer. Both of them end up crossing paths frequently. It takes some time for them to realize that they need each other in order to solve the case. Jacob has a lot of struggles with what information he can tell Bailey and Bailey has to protect her sources. They end up in conflict a lot of the time but ultimately end up on a quest for the truth before another young woman can be targeted.
The book focuses on the use of personal information and how advancements in technology can infringe on a person's identity. There is also an underlying theme of maternal affection and how far a mother will go to find her child.
Bailey and Jacob fight their attraction for each other a lot. There are many conversations about trust and how to build a relationship if they can't divulge everything from their workday. It was a very realistic account of what many professionals go through in their lives. Those who are first responders or investigators, such as myself, can find it challenging to explain the details of an issue without breaching confidentiality.
HIDDEN is a great read and I am happy that I was granted the opportunity to read this before it hit the shelves. If you like fast-paced romantic suspense, I highly recommend this book as well as the Tracer Series. I'm already excited for the next book that Laura decides to write.
Learn more about Hidden
SUMMARY
An ambitious female reporter tracks a deadly threat in Austin, Texas, in the newest riveting thriller by New York Times bestselling author Laura Griffin.

When a woman is found brutally murdered on Austin's lakeside hike-and-bike trail, investigative reporter Bailey Rhoads turns up on the scene demanding access and answers. She tries to pry information out of the lead detective, Jacob Merritt. But this case is unlike any he's ever seen, and nothing adds up. With the pressure building, Jacob knows the last thing he needs is a romantic entanglement, but he can't convince himself to stay away from Bailey.

Bailey has a hunch that the victim wasn't who she claimed to be and believes this mugging-turned-murder could have been a targeted hit. When she digs deeper, the trail leads her to a high-tech fortress on the outskirts of Austin, where researchers are pushing the boundaries of a cutting-edge technology that could be deadly in the wrong hands.

As a ruthless hit man's mission becomes clear, Bailey and Jacob join together in a desperate search to locate the next target before the clock ticks down in this lethal game of hide-and-seek.
---
What do you think about this review?
Comments
No comments posted.

Registered users may leave comments.
Log in or register now!