"The truth brings danger!"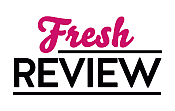 Reviewed by Annetta Sweetko
Posted August 13, 2020

Hope Ellis is a wiz at computers; hacking and programming are all so simple to her. Why is it that life itself cannot be that way? When her parents died suddenly, and a friend noticed that she didn't resemble either parent, it led her down a path of discovery. The path led to an amazing MIDNIGHT KISS and danger. Her friend dies as he is trying to bring her the DNA proof of her parentage and men attempt to break into her apartment moments later. Hope can only call another friend and hope that she can help.
Luke Reynolds wasn't exactly a member of ASI but he is the only one available when the call comes in. He has no way of knowing the danger that will follow this beautiful hacker, and he learns very quickly that he will do anything to protect her. Falling in love was just the icing on the cake.
MIDNIGHT KISS is the fabulous seventh book of Lisa Marie Rice's Men of Midnight series. The story is fast-paced and the insta-attraction is necessary, because of the danger surrounding her. I enjoyed getting to know both Luke and Hope better. I felt so bad for Hope, her upbringing, and the sadness she felt over not having a family. Luke's past just makes you angry as you read what led him joining ASI, but doing that, of course, leads to this HEA. It was also great to find a heroine who isn't a complete shrinking violet. She did a lot to help with the protection of herself and her new man, with her computer and nerd smarts. I have to admit that I got lost a couple of times with the computer, hacking, and DoS talk, but it fit into the vibe of the book. If you are a fan of Ms. Rice's series you will enjoy the return of Felicity and Metal, though all via phone conversations as well as the enigmatic Jacob Black. It is always fun to revisit old favorites.
MIDNIGHT KISS will give you action, drama, danger, romance and steamy rolled into the pages. This is one that will not let you put it down until the end and then you will want more.
SUMMARY
She was supposed to be just a job …
Luke Reynolds is doing a favor for his new company -- protecting a beautiful and brainy computer genius who is in the crosshairs of someone dangerously powerful. Normally, Luke is all business on the job, but Hope Ellis gets under his skin in the worst way. How is he supposed to protect that luscious body when he keeps getting distracted by deep green eyes and soft red lips? There's no room for mistakes because an extremely powerful man with an army at his back wants her dead. Luke must figure out what in Hope's past is clawing its way to the present before the woman he is falling in love with ends up a gorgeous corpse.
He's one massive and dangerous distraction
Hope Ellis is nothing but focus, and now that her life is on the line, and she has to figure out who is after her, she needs to be razor sharp. But the man sent to protect her is temptation itself. Behind that handsome face and strong body lie painful secrets. Hope has secrets of her own from a past that she doesn't remember – a past that is dangerous territory. Someone very powerful is gunning for her and she doesn't understand why. She and Luke must discover the key to decoding the past while staying alive – and falling in love.
---
What do you think about this review?
Comments
No comments posted.

Registered users may leave comments.
Log in or register now!