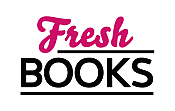 April showers are here, settle with a great read!
"Hold onto the last vestiges of summer with THE SECOND MOTHER"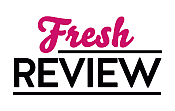 Reviewed by Laura Mueller
Posted August 13, 2020

If anyone keeps getting kicked while she is down, it's Julie Weathers. Living in the tightknit, small town of Wedeskyull in the Adirondacks, she has endured one tragedy after another, and that has taken a toll on both her physical and mental health. After finding herself at her breaking point amidst baby diapers at The Everything Store, Julie decides that opportunity is indeed knocking and answers an Opportunity.com ad for a one-room schoolhouse teacher on remote Mercy Island in Maine. What follows is Julie's exposure to island life – at times a welcome change of pace and fresh start, but also a peek behind the curtain of insular community structures where tradition, legacy, and social hierarchy reign supreme. Jenny Milchman's THE SECOND MOTHER explores what happens when the status quo is shaken up by the arrival of an outsider who isn't willing to become another cog in the machine.
THE SECOND MOTHER is less of a thriller, and more of a psychological study of women who are striving for self-preservation, recovery and redemption, love and acceptance, and forgiveness for motherhood mistakes. Mercy Island is rife with secret self-destruction, manipulation, and ulterior motives. Readers who enjoy embarking on an emotional journey with a novel's characters will appreciate Milchman's attention to detail and believable character histories. Each character's key needs and motivations advance the story in a meaningful and interesting way in the latter half of the work. Milchman has written several different standalone novels that revolve around characters from Wedeskyull (think Stephen King's Castle Rock without the paranormal activity and horror). If you enjoy getting to know a town through the eyes of different members that inhabit it, Milchman's works are definitely worth considering for your must-read list.
On the other hand, thriller fans interested in immediate action, breakneck pace, and overt criminal activity may find this to be a difficult read to get into. The first quarter of the book explains what Julie's life is like before she heads to Mercy Island, and can feel slow and repetitive. Readers may also find Julie to be a hard-to-love heroine – she comes across as weak, ever-suffering, and in need of help that escaping to an island likely cannot provide. Her likely addiction to Scotch is regularly referenced as a key challenge both personally and relationally, but the work she needs to do to overcome this is superficially addressed, which can be frustrating to read through.
Nonetheless, if you are looking to hold onto the last vestiges of summer by settling into a read with mesmerizing and enchanting descriptions of sunsets, views from the island's highest cliff, and powerful waves crashing against rock formations, pick up a copy of Jenny Milchman's THE SECOND MOTHER.
SUMMARY
Opportunity: Teacher needed in one-room schoolhouse on remote island in Maine. Certification in grades K-8 a must.
Julie Weathers isn't sure if she's running away or starting over, but moving to a remote island off the coast of Maine feels right for someone with reasons to flee her old life. The sun-washed, sea-stormed speck of land seems welcoming, the lobster plentiful, and the community close and tightly knit. She finds friends in her nearest neighbor and Callum, a man who appears to be using the island for the same thing as she: escape.
But as Julie takes on the challenge of teaching the island's children, she comes to suspect that she may have traded one place shrouded in trouble for another, and she begins to wonder if the greatest danger on Mercy Island is its lost location far out to sea, or the people who live there.
---
What do you think about this review?
Comments
No comments posted.

Registered users may leave comments.
Log in or register now!