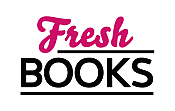 Get a great read for October
"THE NIGHT SWIM unfolds in great lapping waves, much like the waves on that fateful beach near Morris"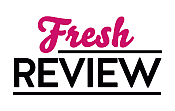 Reviewed by Karen Siddall
Posted August 8, 2020

Rachel Krall has the number one true-crime podcast in the country with plans for a ground-breaking new season. Rachel will be covering, reporting, and chronicalling a controversial rape trial as it unfolds in the small coastal town of Neapolis, North Carolina. The alleged victim is a young and innocent 16-year-old girl and a local hometown celebrity, a 19-year-old swimmer and Olympic hopeful, her accused attacker. Absolutely everyone has an opinion about what happened, and emotions are running high.
As Rachel breaks for lunch on her journey to Neapolis, she finds a letter stuck under her car's windshield wiper. Hannah Stills, one of her podcast listeners and a woman she's never met, wants her to look into the death of her older sister, which happened 25 years earlier in the same town. The death was explained away as an accidental drowning even though her body was covered in bruises, and the sister, Jenny, was known to be a strong swimmer.
Rachel is disturbed by the letter and subsequent follow-up notes because she has carefully kept her personal information, including her current appearance, out of the public domain. Her public doesn't know what she looks like, where she lives, or her schedule. But obviously, Hannah has found her out and continues to leave her messages.
However, Jenny's story is so compelling that Rachel can't help but delve in and research the details when she's not covering the trial and producing the resulting podcast episodes. She repeatedly runs into conflicting stories of these long-ago events as well as too much missing information, and the cold case of Jenny's death begins to look like it really may have been murder: a murder that was whitewashed and covered up by someone very important.
THE NIGHT SWIM is a gripping story, a horror story of multiple rapes, but also a modern-day thriller and mystery all in one. The author skillfully develops two similar tales at the same time; the story behind the ongoing trial and that of the two young sisters, Hannah and Jenny.
Events unfold as the reader follows Rachel as she tracks down and interviews those close to the cases, through testimony presented at trial, and via the commentary of the podcast itself. Hannah's story comes out more slowly via an unsteady trickle of notes to Rachel that she finds shoved under her car's windshield wipers, slipped under her hotel room door, occasional emails, even messages left in public places. The intermittent nature of the reveal kept Rachel, and me, on the hook, waiting and wishing for more.
The setting of the coastal town that until fairly recently had been pretty small and insular, where everyone knew everyone else, plays a part in the effect of the tragedies on the characters. They are all known to each other, and they've known each other, their people, their history, their place in the town's pecking order, and all their secrets since forever. And there are a lot of closely guarded secrets. I rooted for Rachel, and Hannah, too, to discover the truth and shine a light on it.
The story is not without controversy and thought-provoking discussion as it explores society's conflicting opinions about the crime of rape. Rachel talks about the anguish of a victim going to trial, the treatment by law enforcement and the judicial system. She does not ignore the impact on an innocent accused, either. This conflict is an old one in which advancements in forensics and technology have not solved; it still comes down to the question of consent.
THE NIGHT SWIM unfolded in great lapping waves, getting larger and stronger the further I read, much like the waves on that fateful beach near the Morrison's Pier of the story. I highly recommend this uniquely-told tale to mystery and thriller readers, and those that like suspenseful, well-crafted stories.
SUMMARY
In The Night Swim, a new thriller from Megan Goldin, author of the "gripping and unforgettable" (Harlen Coben) The Escape Room, a true crime podcast host covering a controversial trial finds herself drawn deep into a small town's dark past and a brutal crime that took place there years before.

Ever since her true-crime podcast became an overnight sensation and set an innocent man free, Rachel Krall has become a household name--and the last hope for people seeking justice. But she's used to being recognized for her voice, not her face. Which makes it all the more unsettling when she finds a note on her car windshield, addressed to her, begging for help.

The new season of Rachel's podcast has brought her to a small town being torn apart by a devastating rape trial. A local golden boy, a swimmer destined for Olympic greatness, has been accused of raping the beloved granddaughter of the police chief. Under pressure to make Season 3 a success, Rachel throws herself into her investigation--but the mysterious letters keep coming. Someone is following her, and she won't stop until Rachel finds out what happened to her sister twenty-five years ago. Officially, Jenny Stills tragically drowned, but the letters insist she was murdered--and when Rachel starts asking questions, nobody in town wants to answer. The past and present start to collide as Rachel uncovers startling connections between the two cases--and a revelation that will change the course of the trial and the lives of everyone involved.

Electrifying and propulsive, The Night Swim asks: What is the price of a reputation? Can a small town ever right the wrongs of its past? And what really happened to Jenny?
---
What do you think about this review?
Comments
No comments posted.

Registered users may leave comments.
Log in or register now!