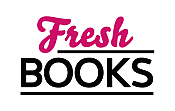 Get a great read for October
"All human nature, and a few movie stars, are found in this library"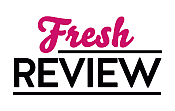 Reviewed by Clare O'Beara
Posted August 8, 2020

Mystery Woman Sleuth | Mystery Amateur Sleuth | Mystery Paranormal
Carrie Singleton lives in Clover Ridge, Connecticut, where she is one of the popular librarians. Carrie's always keen to run events such as talks for the locals. Even the ghost of Evelyn Havers, who haunts the library benignly, gets along with her. In CHECKED OUT FOR MURDER Carrie books a pleasant speaker who claims to be psychic. Daphne Marriott, however, doesn't foresee the ill that's about to befall certain persons.
Some excitement has come to the town; a movie is being made nearby, and actress Ilana Reingold appears only too delighted to be romantically cast with Carrie's mother's new husband Tom Farrell as her leading man. The pair of stars claim their apparent closeness is just for publicity, but Carrie's mother Brianna isn't so sure.
Along with the library cat Smoky Joe, the rest of the cast includes Dylan Avery, a licensed private investigator who is Carrie's partner; Robby Dowd, the personal trainer at the town gym; and a name change revealed through the ghost Evelyn, who tells Carrie right away that Daphne Marriott is actually Daphne Harper. The last-named is, according to the chatty ghost, back visiting the town where she was once suspected of having killed her abusive father. That case is still open. From this point, crimes occur, cases get tangled, and waters get severely muddied.
In this fourth book in the Haunted Library Mystery series, we get a wide cast with investigations reaching back as far as twenty years which tie into crimes committed today. One thing for sure, we see that crimes don't only include murders, and their effects don't end just because a criminal is removed from society. The nicest part of the adventure may be when Carrie and her mother – who has reinvented herself since divorcing Carrie's father – actually get along like human beings, the dynamic has changed between them. A fair few themes are shown in Allison Brook's mystery CHECKED OUT FOR MURDER which is only appropriate, because all human nature is found within a library.
SUMMARY
Daphne Marriott strolls into Clover Ridge and informs librarian Carrie Singleton that she's a psychic. But had she foreseen what fate awaited her, Daphne would have steered clear of the quaint Connecticut town. Evelyn, the library ghost, tells Carrie that there's more to Daphne than she lets on.

The mysterious woman grew up in Clover Ridge with her no-good dad, who apparently met his end at the hands of Daphne's brother, Billy. Still, Daphne proves a welcome distraction when Carrie's overbearing mother hits town. Mom's much younger husband, Tom, is in a movie that's lensing locally, and she's there to keep an eye on him: Tom's costar, sultry Ilana Reingold, is also his ex-fiancée, and there's no denying the chemistry is still there. Soon after mingling with the moviemakers at a meet-and-greet, Daphne is found dead.

Carrie and Evelyn investigate, assisted by bushy-tailed library cat Smoky Joe. But the suspect list could overflow the library shelves. Has Billy killed another relative? Is their long-missing mother involved? Or Daphne's mean ex-husband? Carrie's sure she knows who committed the crime, but can she bind together the clues before the culprit Dewey-decimates the town?
---
What do you think about this review?
Comments
No comments posted.

Registered users may leave comments.
Log in or register now!