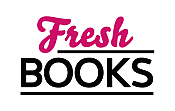 Best reads for September
"Your next favorite romantic comedy!"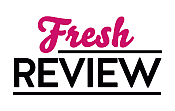 Reviewed by Alison Ellis
Posted August 6, 2020

Annie has a problem. A few problems actually. Annie was born in Vietnam and adopted by white parents from the United States. She has tried everything to fit into two worlds and is left feeling like an outsider in both. Additionally, every time she thinks she has found happiness and her place in life with a boyfriend, she ends up dumped and then has to face the reality that her exes have found "the one" right after her. Eight weeks before her wedding was set to take place, it happens again. What's worse, this time is her ex's new fiancee has highjacked her wedding. Down to the location, her wedding gown, and having her parents on the guest list. Needing an escape, she gladly accepts a nursing assignment in Rome. It turns out it's the wrong Rome. Instead of nursing her wounds in Italy, she finds herself in a cabin in Rome, Rhode Island. Can it get any worse? Yes. She finds herself with an unexpected roommate, the owner of her rental who wasn't supposed to even be in the country.
Emmitt was in China investigating a story when an explosion landed him in the hospital and then on medical leave. He comes home to Rome to his 15-year-old daughter with whom he is vying for attention from her other two dads, and to heal, physically and emotionally. Except he has a snarky nurse sleeping in his bedroom. With housing hard to find in the small town of Rome, the two seem to be stuck together. Emmitt is all for it, but Annie is having none of it.
If Marina Adair is not on your literary radar, she needs to be. This book is made me laugh, made me cry, and had me rooting for Annie from page one. It also had me rooting for Emmitt, which made it a little awkward, but that is what happens when a book is so wonderfully written you can't pick a side. ROMEANTICALLLY CHALLENGED delves into the world of adoption, grief, self-doubt, placating oneself to make others happy, and what happiness truly means. This was a true gem to find; insightful and witty, steamy, and hilarious. It has it all. ROMEANTICALLLY CHALLENGED will be your next guilty pleasure.
SUMMARY
Growing up the lone Asian in a community of WASPs, Annie has always felt out of place. Her solution? Start a family of her own. Not easy when every man she's dated, including her ex-fiancé, finds "his person" right after breaking up with Annie. Even worse than canceling the wedding eight weeks beforehand? Learning the "other woman" plans to walk down the aisle wearing her wedding gown. New plan—find a fresh, man-free start. Too bad her exit strategy unexpectedly lands her working at a hospital in Rome, Rhode Island, rather than Rome, Italy, and sharing a cabin with a big, brooding, and annoyingly hot male roommate.

Home on medical leave after covering a literally explosive story in China, investigative photojournalist Emmitt embarks on his most important assignment—cementing his place in his daughter's life. Three men and a baby might work in the movies, but with a stepdad and devoted uncle competing for Paisley's attention, Emmitt has lost his place at the family table. Then there's the adorably sexy squatter in his cabin, who poses another problem, one he'd very much like to solve up close and personal. But he can't win—Annie has sworn off men, Paisley's gone boy crazy, and Emmitt's estranged father reappears with a secret that changes everything.

Annie and Emmitt are about to discover love comes in many forms, and sometimes the best families are the ones we make.
---
What do you think about this review?
Comments
1 comment posted.
Re: Your next favorite romantic comedy!

Great review. Sounds as if Marin a has outdone herself this
time!
(Kathleen Bylsma 8:58pm August 7, 2020)
Registered users may leave comments.
Log in or register now!