"This Appalachian heartbreaker will move you..."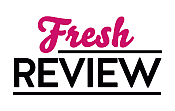 Reviewed by Patricia Pascale
Posted August 6, 2020

Romance Historical | Inspirational Historical
The flue epidemic of 1877 is killing parents and leaving children orphans in the Appalacian Mountain Community of Sourwood Mountain. The dead are piling up and no medical help available. Worie Dressar, at just 17-years-old, is devastated when her mother comes down with the disease and takes her own life. Worie is alone and grief-stricken, and cannot come to terms with the fact that her mother is gone. Worie's brothers, Calvin and Justice are both unreliable and she knows she cannot count on them for help. Her Momma used to say, "Mountain women tossed their troubles over their shoulder and went on." So that's just what Worie will do.
When orphans begin appearing at her door, telling Worie her mother used to bring them food, Worie takes them in and her neighbors, former slaves Ely and Bess, help out with finding ways to help the children. Pastor Jess, a young handsome man, begins showing up, too, building beds for the children. Her barn is full, but Worie won't turn any children away. Was this what God had planned for her future?
WHAT MOMMA LEFT BEHIND is a bittersweet tale told in the dialect of the time and d place. Author, Cindy Sproles is proud of her mountain heritage and it is obvious she loves her subject and is a caring Christian. It is a story of loss, grief, family, trust, forgiveness, and love. Worie is a brave heroine, sassy, and in-your-face scrapper who would not back off from a fight if she thought she was right. Her brothers only show up when they need something, but knowing they are wrong, Worie stands her ground, even when things turn violent. In time, Worie learns more of her mother's secrets, and more about her own thoughts on trust and forgiveness. She learns that family goes deeper than blood relations. WHAT MOMMA LEFT BEHIND is a sweet read with strong Biblical references, and a heroine you cheer as she finds survival and recovery. Bravo!
SUMMARY
Worie Dressar is 19 years old when influenza and dysentery ravage her Appalachian Mountain community in 1898, leaving behind a growing number of orphaned children with no way to care for themselves. Worie's mother has been secretly feeding a number of these little ones on Sourwood Mountain. But when she dies suddenly, Worie is left to figure out why and how she was caring for them.
Plagued with two good-for-nothing brothers--one greedy and the other a drunkard--Worie fights to save her home and the orphaned children now in her begrudging care. Along the way, she will discover the beauty of unconditional love and the power of forgiveness as she cares for all of Momma's children.
Storyteller and popular speaker Cindy K. Sproles pens a tender novel full of sacrifice, heartache, and courage in the face of overwhelming obstacles.
---
What do you think about this review?
Comments
1 comment posted.
Re: This Appalachian heartbreaker will move you...

Thank you so much for a wonderful review. So glad you like
the novel.
(Cindyo Sproles 8:58am August 7)
Registered users may leave comments.
Log in or register now!