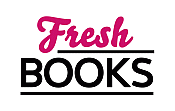 Your August adventures in reading
"A fantastic mix of humor and drama with two imperfect characters who are perfect for each other!"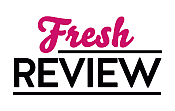 Reviewed by Miranda Owen
Posted July 31, 2020

Romance Erotica Sensual | Romance Contemporary
WANT YOU TO WANT ME is the second book in "The Want You" series by Lorelei James. I loved this book! Hockey superstar and straight-talking coach Gabriella "Gabi" Welk is my favorite type of female protagonist. Gabi may be realistically flawed, but I appreciate her honesty and self-confidence. When Nolan Lund is introduced to the reader at the beginning of the story, I wasn't inclined to like him. However, like Gabi, as they got to know each other better and become friends, he grew on me. Although this book doesn't encompass a huge timespan, I like the way the relationship between Nolan and Gabi evolved and the romance developed organically. These characters have great chemistry and it made for an entertaining story.
It's revealed early on that in Gabi's mind, she viewed her relationship with Nolan in the "casual enemy" category, while he thought of them as merely frenemies. After an inauspicious non-date, and a later chance meeting at an event, the two make peace and build a tentative friendship built of texting. The story and the characters take a turn, for the better, that I never saw coming. I like being pleasantly surprised by a story. In WANT YOU TO WANT ME, Gabi and Nolan experience parallels in their lives. To varying degrees, they each experience family drama over the story, and they both are at a crossroads in their careers. The romance that eventually develops is full of amusing banter, unexpectedly touching moments, and sizzling scenes. Despite his playboy billionaire reputation, Nolan lets himself be vulnerable with Gabi and has no problem expressing his feelings for her. These two characters wind up bringing the best out in each other and become a huge source of support. I think the friendship that's developed contributes greatly to the level of eroticism when this couple finally becomes intimate. That connection is already there and makes everything more intense.
WANT YOU TO WANT ME is a fantastic mix of humor and drama with two imperfect characters who are perfect for each other. I like how the supporting characters, along with the main characters, are complex and not stereotypes. The engaging characters add a lot to this story. This is the first book I've read by Lorelei James but, after reading WANT YOU TO WANT ME, I look forward to her next book.
SUMMARY
The new sexy contemporary romance in New York Times bestselling author Lorelei James's Want You series, set in Minneapolis–St. Paul.

Hockey player Gabriella "Gabi" Welk spent her life in pursuit of championships, but she has little to show for it besides dusty trophies and second-place medals. Now her career consists of several part-time jobs to make ends meet. When Gabi gets a chance at her dream job, she swallows her pride and asks her nemesis—smart, sexy and savvy Nolan Lund—for help.

Since being named future CEO of Lund Industries, Nolan has tried hard to overcome his reputation as a fun-loving playboy and ladies' man. For the first time ever, he's more focused on the company than his personal life. He spends his free time at the ice rink his brother owns, cheering on his niece at her hockey games…and watching Gabriella Welk, the superstar athlete and assistant coach who gets under his skin in a way he can't ignore. He's shocked when Gabi agrees to trade a favor for a favor.

They have little in common besides their mutual mistrust, but between family crises and sibling rivalries, Nolan and Gabi realize they want to be more than just friends—much more.
---
What do you think about this review?
Comments
No comments posted.

Registered users may leave comments.
Log in or register now!