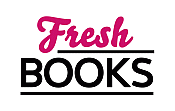 Your August adventures in reading
"What really led to this disappearance?"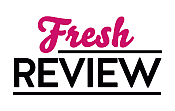 Reviewed by Sharon Salituro
Posted July 30, 2020

Sunny Randall, at one time, was a policewoman, but now she is a private investigator. She has dealt with local gangster Tony Marcus before when he helped her out of a jam. Now Tony needs Sunny to find one of his girls, Lisa. Tony took her off the street and now she is Tony's girlfriend and business partner. But she's missing and Tony thinks Sunny is the only person who can help him. Sunny tells Tony she will do what she can to help him find Lisa, but she also hopes that this will be the last time they have to work together.
Sunny is also dealing with the fact that her boyfriend Richie's ex-wife, Kathryn, has returned to town with their son, Richard. Sunny is shaken up by this because this is the woman Richie married after they broke up the first time. How will Richard fit in their lives? as this is the woman he married after they broke up the first time. Kathryn decides she wants time to herself and leaves Richard with them. Sunny isn't sure if she will be a good stepmother, but she cares about Richie and will try her best.
Now the hunt is on to find Lisa. Sunny has a hunch that another gangster, Jabari, has something to do with Lisa's disappearance, but he swears he has nothing to do with it. Sunny then speak with one of Lisa's friends, Callie, who may have information about Lisa's whereabouts, but Sunny later learns that Callie has been murdered after their conversation. . . With so many suspects, will Sunny be able to discover what happened to Lisa and how everyone may or may not be involved?
I have to say Robert Parker/Mike Lupica has become one of my favorite writers. Lupica took over writing some of the books that Parker had outlined after he passed away, and the new books are just as thrilling as before. I hope a sequel to GRUDGE MATCH with Sunny will come out soon. There is so much more to learn about her story.
SUMMARY
Robert B. Parker's beloved PI Sunny Randall returns on a case that blurs the line between friend and foe...and if Sunny can't tell the difference, the consequences may be deadly.

When Sunny's long-time gangster associate Tony Marcus comes to her for help, Sunny is surprised--after all, she double crossed him on a recent deal, and their relationship is on shakier ground than ever. But the way Tony figures it, Sunny owes him, and Sunny's willing to consider his case if it will clear the slate.

Tony's trusted girlfriend and business partner has vanished, appears to have left in a hurry, and he has no idea why. He just wants to talk to her, he says, but first he needs Sunny to track her down. While Sunny isn't willing to trust his good intentions, the missing woman intrigues her--against all odds, she's risen to a position of power in Tony's criminal enterprise. Sunny can't help but admire her, and if this woman's in a jam, Sunny would like to help.

But when a witness is murdered hours after speaking to Sunny, it's clear there's more at stake than just Tony's love life. Someone--maybe even Tony himself--doesn't want this woman on the loose...and will go to any lengths to make sure she stays silent.
---
What do you think about this review?
Comments
No comments posted.

Registered users may leave comments.
Log in or register now!