"They'll travel down DESOLATION ROAD to love!"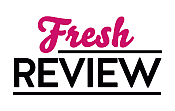 Reviewed by Kim Roller
Posted July 30, 2020

Alekesie "Absinthe" Solokov is the one all his brothers and sisters in Torpedo Ink come to when their demons start to get the best of them. Where does he turn to when his own demons become too much to handle? The library is the answer. . .
Scarlet Foley is the librarian who captures Absinthe's attention on a trip to calm his demons. She's not your average librarian. Her own demons have put her in danger and could rear their head at any moment. Their individual demons have sent them down DESOLATION ROAD, but together they just may be able to face their demons.
Christine Feehan's newest Torpedo Ink book brings danger, love, and two people who thought they probably wouldn't find the person they're meant to be with. DESOLATION ROAD shows how guilt and desire come together as a backdrop to a love that is meant to be. There are hints into the next books and the reader gets a look at a couple of the other members' pasts. Ms. Feehan takes you to a place that's surprising and very sexual. She always seems to make the Torpedo Ink members human and loving when you wouldn't think they would be because of their pasts and shows that you can calm your demons when love is involved. Who's next to have their chance at love? I look forward to finding out
SUMMARY
Take the ride of your life with the Torpedo Ink motorcycle club in this thrilling romance novel from #1 New York Times bestselling author Christine Feehan.

Torpedo Ink is Aleksei "Absinthe" Solokov's whole life. They're his brothers, his family—his everything. But that doesn't stop him from wanting something that only belongs to him. That's why the tough biker has spent the last six weeks at the library, reading every book he can get his hands on and watching the prim and proper librarian who makes his blood rush.

For the past six weeks, Scarlet Foley has been fantasizing about the handsome, tattooed man whose eyes follow her every move. She senses he's dangerous. She wants him to get close enough to touch. She wishes she could let him know the real woman, not the one she pretends to be. But Scarlet has a plan to carry out, and she can't afford any distractions.

Absinthe is well aware that Scarlet is hiding something. She's a puzzle he intends to solve, piece by intoxicating piece….
---
What do you think about this review?
Comments
No comments posted.

Registered users may leave comments.
Log in or register now!