"Love always wins even with complications of a hurricane"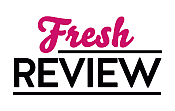 Reviewed by Sharon Salituro
Posted July 30, 2020

Romance Suspense | Inspirational Mystery | Inspirational Romance
Jake Silver is a former seal. Now he is trying to recoup at his family home. Jake can't get Aria out of his mind. Aria is a doctor who he rescued when she was trapped on a mountain. The two of them had a moment, but when one of her friends walked in, they both back away. One of Jake's friends, Ham is also living around where Jake's family is. Ham just found out that he is a dad to a ten-year-old Aggie.
Aria is trying to relax at a resort in Key West, this is just what Aria needed to try and get her mind off of Jake. While Aria was there, she became ill. Thinking she texted her friend Jenny, it was really Jake she texted and, in the message, she mentioned that she was very sick and needed help. Unfortunately, at the same time, a hurricane was hitting Key West. Aria came out of her room and noticed that no one was around. Aria runs into Mimi and her granddaughter Yola. Mimi owns the resort and is refusing to leave. Mimi does need medical attention as she is having trouble breathing. They talk her into going in the van to the nearest hospital.
Jake receives the text and realizes that he must go and try and save Aria. It seems to take forever for Jake to get there. When he does arrive, there are more problems that no one saw coming. Not only was the hurricane coming fast, but the hospital was empty. They did get Mimi hooked up and Jake tries his best to find food and water for them. Along the way, he finds a woman Angel who is pregnant, he takes her back to the hospital. While they wait to be rescued, Jake and Aria realize how much they mean to each other. Susan May Warren writes a great action book with some romance.
SUMMARY
Jake Silver may not be able to put the memories of his time as a sniper and Navy SEAL behind him, but at least he can put his skills to use as a part of the Jones Inc. rescue team. Saving the life of pediatric heart surgeon Dr. Aria Sinclair on Denali helped too. Now he can't get her out of his head, and when he hears she is in the path of a hurricane down in Key West he can't help but jump on a plane to rescue her.
Aria has dedicated her life to helping children born with defective hearts. After all, she was one of those children. Now driven to succeed, she lives a lonely, stressful life. One she would have lost on Denali if it hadn't been for Jake. Jake is exciting and handsome, but he's also dangerous, and she's already lost one person she loves. She can't bear it again.
It's not until she finds herself trapped in the middle of a category 4 hurricane that she can admit she needs Jake desperately. With their very survival in the balance, can they hope for a second chance at life . . . and love?
---
What do you think about this review?
Comments
No comments posted.

Registered users may leave comments.
Log in or register now!