"Who is she really is the question?"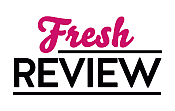 Reviewed by Sharon Salituro
Posted July 30, 2020

Ava always knew that there was something about her childhood that just wasn't right. Her mother Claire was not one for affection. Whenever Ava asked Claire about it, Claire never had a clear answer for her. The only thing that Claire told her is that she was left on the steps of the local church. There was also her aunt Marie, a nun, who also would not talk about Ava's childhood. After Claire died, Ava was going through some of her boxes and found some strange pictures. The pictures were of some old homes.
Since Ava really has no close friends she turned to Joanne and told her how she always knew there was something not right about her childhood. Joanne agrees to help her out and suggests that they talk to Russell, a detective with the police department. Ava decides to go check out the house, but even though it looks familiar she just can't place it. Ava ran into a neighbor who told her that two people had been murdered in this house.
Ava just knows that somehow she was connected to these two people. Russell has been doing some digging into Ava's past, but he just can't come up with anything. Joanne and Russell are doing all they can to help Ava out. Suddenly Ava comes up missing. Russell is putting the pieces together and finally feels that he has come up with what really happened when Ava was little. What kind of Twist of Fate is now in store for Ava?
I really enjoyed TWIST OF FAITH by Ellen J. Green. Talk about a thriller. Every time I thought I had this figured out I was wrong. When this happens I know that this is a great book. I also like the way that this all came together. Who would have thought that people would go to such lengths to cover up something that happened over 30 years ago?
Green does give you all the background that you need to make you really keep reading until you get to the end. If you really enjoy thrillers with a little bit of romance, you are going to want to go buy this book. I would really like to see a sequel to this book, what really happened to Ava. I give these book big thumbs up.
SUMMARY
After the death of her adoptive mother, Ava Saunders comes upon a peculiar photograph, sealed and hidden away in a crawl space. The photo shows a shuttered, ramshackle house on top of a steep hill. On the back, a puzzling inscription: Destiny calls us.
Ava is certain that it's a clue to her elusive past. Twenty-three years ago, she'd been found wrapped in a yellow blanket in the narthex of the Holy Saviour Catholic Church—and rescued—or so she'd been told. Her mother claimed there was no more to the story, so the questions of her abandonment were left unanswered. For Ava, now is the time to find the roots of her mother's lies. It begins with the house itself—once the scene of a brutal double murder.
When Ava enlists the help of the two people closest to her, a police detective and her best friend, she fears that investigating her past could be a fatal mistake. Someone is following them there. And what's been buried in Ava's nightmares isn't just a crime. It's a holy conspiracy.
---
What do you think about this review?
Comments
No comments posted.

Registered users may leave comments.
Log in or register now!