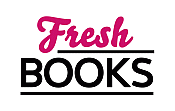 Your August adventures in reading
"Political intrigue, wit, and just a bit of magic..."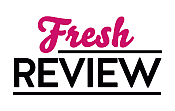 Reviewed by Christian Schuepbach
Posted July 30, 2020

William Pitt is the son of an Earl, a lawyer that commonly represents Commoner Magicians, and a man with a secret. William Wilberforce was born into a commoner family, and finds his calling during an encounter with Pitt at the House of Commoners. Though the two don't know it at first, their fates are forever entwined.
Maximilien Robespierre is a force to be reckoned with, and not just due to his latent magic and charming words. When the fire of revolution spreads through France, he takes a chance to bring justice to the citizens of his country.
Fina was taken from her home and sold into slavery. In Jamaica, she works without control of her body; bound under a combination of alchemy and mesmerism magic that leaves her unable to escape. She struggles to free herself, and one day, she hears a call.
When events unfold across Europe, the dots begin to connect. Robespierre isn't acting alone, someone is meddling in the shadows, and a mysterious figure that only appears in dreams may be behind it all...
If you're looking for an intriguing political thriller with a touch of fantasy, A Declaration of the Rights of Magicians is the right book for you. H.G. Parry weaves together multiple viewpoints into a narrative that makes it hard to stop reading. Each character blooms with small details and habits that bring them to life, and their interactions create a sense of genuine charm. While I did find that some sections of the book were somewhat drawn out, Parry does an excellent job of keeping the reader's attention by sprinkling in bursts of action between the longer sections of debate and worldbuilding.
This is the first book I've picked up by H.G. Parry, and it leaves me wanting more. The setting, development of alternative history, and the passion that each of the characters really drew me in. Robespierre, Pitt, Wilberforce, and Fina will take you in, tell their stories, and leave you wanting for more.
SUMMARY
A sweeping tale of revolution and wonder in a world not quite like our own, A Declaration of the Rights of Magicians is a genre-defying story of magic, war, and the struggle for freedom in the early modern world.
It is the Age of Enlightenment -- of new and magical political movements, from the necromancer Robespierre calling for revolution in France, to the weather mage Toussaint L'Ouverture leading the slaves of Haiti in their fight for freedom, to the bold new Prime Minister William Pitt weighing the legalization of magic amongst commoners in Britain and abolition throughout its colonies overseas. But amidst all of the upheaval of the early modern world, there is an unknown force inciting all of human civilization into violent conflict. And it will require the combined efforts of revolutionaries, magicians, and abolitionists to unmask this hidden enemy before the whole world falls to darkness and chaos. For more from H. G. Parry, check out The Unlikely Escape of Uriah Heep.
---
What do you think about this review?
Comments
No comments posted.

Registered users may leave comments.
Log in or register now!