"Two boys, two different lives, a coming of age story"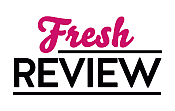 Reviewed by Sharon Salituro
Posted July 30, 2020

Owen comes from a working-class family, Carson from a very wealthy family. Both boys attend Rockcastle Academy. Owen received a scholarship, Carson because they are rich. Who would have thought that these two would become best friends? Their love of basketball is what brought them together.
Owen was a very quiet boy until he hooked up with Carson. Carson was a little unhinged. Maybe it was because of the money. His father was gone most of the time; his mother had passed away, so he could do whatever he wanted. To Owen, all this is new to him. Then the unthinkable happens, his father is arrested for robbery. Owen's life is getting out of control and Carson is right there to help him. Carson is really not the right person to try and help him, with all his own problems. The only thing that Owen has going for him is basketball. At a game one night, after a player fouls him, Carson goes nuts and several hurt the player. Carson is expelled from school and Owen seems lost without him.
Owen stays away from Carson, until one day when Carson shows up at his house. Carson talks him into going on a road trip. When Owen spots a gun in the car, he knows he needs to get away from Carson. Once Owen is back home, he finds out what Carson was up to. Will Owen ever get over what has happened in his young life?
Michael Nye writes an interesting story about young men growing up. One has the life of a rich kid, the other an ordinal life. Nye shows how sometimes when you think you have found your best friend; it might not turn out well. Nye also shows the heartache of a young man. Nye's description of the family lives for both made me feel sorry for both of these kids.
I think this book would be great for any young adult to read. I am sure most of them could relate to some if not all of this book. Nowadays it is hard for a child to fit into the world. Kids are going to make mistakes. Nye takes you into how this boy tried to deal with it.
Perhaps a sequel would be great for this storyline. How did both of these end up? Did they ever get their friendship back? Nye does touch on this a little at the end but really doesn't put a complete end to it in my mind.
SUMMARY
When Owen Webb, the son of working-class parents, receives a scholarship to the prestigious Rockcastle Preparatory Academy, the mysterious and enigmatic Carson Bly, an upperclassman from a wealthy and powerful family, befriends him. Their friendship, deepened through a love of basketball, becomes an obsession for Owen who is desperate to avoid the growing trouble at home between his parents. When Owen's father is arrested for a shocking and unexpected crime, his family is torn apart, and Owen's anger and fear are carefully manipulated by Carson's mercurial and increasingly dangerous personality. Owen, who has fallen in love with Carson's beautiful but troubled sister, quickly finds himself caught up in a complex web of lies that threatens his once-promising future.
---
What do you think about this review?
Comments
No comments posted.

Registered users may leave comments.
Log in or register now!