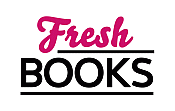 Your August adventures in reading
"A southern cozy mystery with down to earth characters."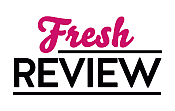 Reviewed by Teresa Cross
Posted July 28, 2020

Thriller Serial Killer | Mystery
I just found a new favorite cozy mystery series. I'm looking forward to reading each new adventure after the first in this Booklover's B&B mystery series. BOOKED FOR DEATH by Victoria Gilbert is the first in this series. I already love the characters and their individual personalities that leave you wanting to read more. Easy to read and hard to put down, Gilbert created a B&B storyline that has a start that you can surely look forward to and room to add more. I love catching a new series in the beginning, especially when it is a strong one like this. You have your sweet main character who has suffered a great loss in her life, and is left with an inheritance that includes a B&B. You have the chef that has a temper but seems hard working, along with the lady who cooks the lunches and keeps the rooms clean that doesn't seem to trust anyone. Add them with the neighbor, who I equally love, and the rest of the townspeople in the North Carolina area and you have a success for sure with this cozy mystery series!
In Beaufort, North Carolina, B&B owner Charlotte Reed - who inherited the place from her great aunt - has planned a week of book events for her guests in her beautiful bed and breakfast. All is going well until a book dealer claims to have dirty information on Charlotte's great aunt that could destroy what she has built in her inn. The first night ends with a dead body and many suspects. With help from her neighbor, and friend of her once Great-Aunt Isabella, Charlotte is ready to prove her great aunt's innocence, and to find a murderer before she is the next victim.
The pluses to this cozy series are, not only that it's based in North Carolina, but it is on the waterfront as well! The storyline itself is another reason to get hooked into reading BOOKED FOR DEATH. You will absolutely love the characters as they are down-to-earth, and the theme of the B&B is about books!! I cannot wait for the next book in this series by Victoria Gilbert.
SUMMARY

A book lover's B&B in an idyllic waterfront village becomes the scene of a grisly murder--and a ruthless battle between treachery and the truth.

Nestled in the historic waterfront town of Beaufort, North Carolina, Chapters Bed-and-Breakfast is a reader's paradise. Built in 1770, the newly renovated inn hosts a roster of special events celebrating books, genres, and authors. It's the perfect literary retreat--until a rare book dealer turns up dead in the carriage house during a celebration of Golden Age mystery author Josephine Tey.

The victim's daughter points the finger at forty-two-year-old widow and former schoolteacher Charlotte Reed, who inherited the B&B from her great-aunt Isabella. Charlotte is shocked to discover that the book dealer suspected Isabella of being a thief who founded Chapters on her ill-gotten gains. Charlotte has successfully learned the B&B business in a year, but nothing has prepared her to handle a death on the premises.

Armed with intelligence and courage and assisted by her vibrant older neighbor, a visiting author, and members of a local book club, Charlotte is determined to prove her innocence and to clear her great-aunt's name. But the murderer is still at large, and equally determined to silence anyone who might discover the truth behind the book dealer's death. Now, Charlotte must outwit an unknown killer--or end up writing her own final chapter.
---
What do you think about this review?
Comments
No comments posted.

Registered users may leave comments.
Log in or register now!