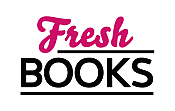 Books to enjoy in May! Let your reading blosson!
"Summer socialising and turtle conservation at the Beach House"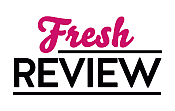 Reviewed by Clare O'Beara
Posted July 28, 2020

I enjoyed picking up this book each evening to relax with the busy summer life of Cara Rutledge and her family in Charleston, South Carolina. Cara, with an adopted young daughter, is planning her second marriage. She lives in her small Beach House ON OCEAN BOULEVARD. Cara's niece Linnea returns to Sullivan's Island from California, where she followed a boyfriend and work for a couple of years, until both were lost. Time to put all she has learned into action. Three generations of women are involved in the tale.
Linnea's parents are undertaking the construction of a new home on Ocean Boulevard, hoping to sell for income. They're not delighted to have their twenty-something daughter back living with them. But active surfer Linnea's landed a job already, working at the aquarium on the sea turtle conservation project. Family members have been guarding the turtle nests for thirty years, as sea turtles come ashore to lay eggs and weeks later the hatchlings emerge. We learn that a turtle may be thirty when she starts to lay eggs, so the turtles hatching today may be descended from the nests the Rutledges first protected. If only Linnea's personal life was as straightforward – there's honour among surfers, and she gets on someone's wrong side by fancying Gordon, an ocean scientist.
Cara learns a valuable lesson due to her young daughter Hope. Protecting the natural environment is about protecting the future for the next generations to enjoy. That's why she's been doing it, and now she has to put her daughter first. Even at the cost of her house or wedding. Can she regain her life? Or should her life change? Stability and change can complement each other, and we can't stand still through life.
I enjoyed the descriptions of summer socialising and turtle conservation, picking plastic and surfing. While I have not read any earlier books in the 'Beach House' series, I gained a good understanding of the emotions stored in that house, and what Cara would be losing if she sells. I also found the first half a lighter romance tale and the second half definitely inspirational. Mary Alice Monroe is a dedicated environmentalist and ON OCEAN BOULEVARD is a tour de force. Devoted fans of the series will probably be on tenterhooks and will be planning to visit real estate websites to see if they can move next door. I intend to read all of these books, in order. My kind of author, writing an up to the moment tale.
SUMMARY
The New York Times bestselling author of The Summer Guests returns at long last to her beloved Beach House series in this breathtaking novel about one family's summer of forging new beginnings against the enduring beauty and resilience of the natural world.

It's been sixteen years since Caretta "Cara" Rutledge has returned home to the beautiful shores of Charleston, South Carolina. Over those years, she has weathered the tides of deaths and births, struggles and joys. And now, as Cara prepares for her second wedding, her life is about to change yet again.

Meanwhile, the rest of the storied Rutledge family is also in flux. Cara's niece Linnea returns to Sullivan's Island to begin a new career and an unexpected relationship. Linnea's parents, having survived bankruptcy, pin their hopes and futures on the construction of a new home on Ocean Boulevard. But as excitement over the house and wedding builds, a devastating illness strikes the family and brings plans to a screeching halt. It is under these trying circumstances that the Rutledge family must come together yet again to discover the enduring strength in love, tradition, and legacy from mother to daughter to granddaughter.

Like the sea turtles that come ashore annually on these windswept islands, three generations of the Rutledge family experience a season of return, rebirth, and growth. "Authentic, generous, and heartfelt" (Mary Kay Andrews, New York Times bestselling author), On Ocean Boulevard is Mary Alice Monroe at her very best.
---
What do you think about this review?
Comments
No comments posted.

Registered users may leave comments.
Log in or register now!