"A compelling and charming story of painful hurts to fresh starts!"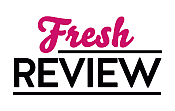 Reviewed by Audrey Lawrence
Posted July 27, 2020

Inspirational Historical | Romance Historical
World War II - the War is finally over! Long years of hardship, millions killed or injured and England has the victory but is left in debt and in tatters. Women were entering the labour force like never before and expertly doing jobs they had never dreamed they would be doing and many of these women, like Audrey and Eve, also managed to find unexpected romances along the way.
From the time they meet as 12-year-old girls, Audrey Clarkson, a lonely and easily frightened "born to the manor" girl, and Eve Dawson, the daughter of Audrey's mother's maid, became fast friends. Like two halves of a heart, they both yearn for what the other has or did. Audrey is amazed by Eve's bravery and optimism while Eve fancies the pretty frocks that Audrey barely notices in her closet.
Then, the war came and social structures changed; they both become ambulance drivers like Princess Elizabeth. Yet, the war does not end all the differences between classes and fate has her own way of tripping up the best-laid plans. Will the old chasm of class and wealth prove to be a barrier to their friendship? What paths should they take?
IF I WERE YOU moves back and forth across time to lovingly and realistically tell the story of the friendship between Audrey and Eve. The historical novel is beautifully written by award-winning and internationally known author Lynn Austin who chronicles the young women's ups and downs against the dramatic WWII backdrop of class-conscious England coping with bombings, Dunkirk and food shortages then contrasts that with the affluence and wealth of the United States in the post-war 1950 era.
The solid research done by Austin and the detailed descriptions certainly make IF I WERE YOU a rich and enchanting historical reading experience. I am greatly taken with how effectively Austin contrasts the differences between the potential lives of the two young women post WWII to the "reality" of what finally happens! I also appreciated how the various characters voice their feelings about faith, friendship, and commitment and what their actions show about their true character.
As a writer, Austin is very talented at character development, both with main and secondary characters, and she effectively uses the situations of Eve and Audrey and related family members to highlight the restrictions imposed on women by society and themselves as well as opportunities where faith, resilience and a bit of bravery will take them.
Fans of historical fiction and writers, such as Jennifer Robson, will certainly relish the wonderful story of faith and friendship in IF I WERE YOU. For myself, a personal delight was reading about a character named Audrey (a rare occurrence). I would also like to highlight that reading IF I WERE YOU is my first experience with a Lynn Austin book, an international recognized Christian and Biblical writer of over 24 books. I am thrilled with IF I WERE YOU and really look forward to reading her previously published novels. Austin's many eager fans will definitely have much to enjoy in IF I WERE YOU!
So, whether you are an Austin fan or a newbie like me, do get your copy of this wonderful story and discover what would happen IF I WERE YOU!
SUMMARY
From bestselling and eight-time Christy Award–winning author Lynn Austin comes a remarkable novel of sisterhood and self-discovery set against the backdrop of WWII.

1950. In the wake of the war, Audrey Clarkson leaves her manor house in England for a fresh start in America with her young son. As a widowed war bride, Audrey needs the support of her American in-laws, whom she has never met. But she arrives to find that her longtime friend Eve Dawson has been impersonating her for the past four years. Unraveling this deception will force Audrey and Eve's secrets—and the complicated history of their friendship—to the surface.

1940. Eve and Audrey have been as different as two friends can be since the day they met at Wellingford Hall, where Eve's mother served as a lady's maid for Audrey's mother. As young women, those differences become a polarizing force . . . until a greater threat—Nazi invasion—reunites them. With London facing relentless bombardment, Audrey and Eve join the fight as ambulance drivers, battling constant danger together. An American stationed in England brings dreams of a brighter future for Audrey, and the collapse of the class system gives Eve hope for a future with Audrey's brother. But in the wake of devastating loss, both women must make life-altering decisions that will set in motion a web of lies and push them both to the breaking point long after the last bomb has fallen.

This sweeping story transports readers to one of the most challenging eras of history to explore the deep, abiding power of faith and friendship to overcome more than we ever thought possible.
---
What do you think about this review?
Comments
No comments posted.

Registered users may leave comments.
Log in or register now!