"A road trip with siblings in an alarming suspense thriller that shocks you to your core!"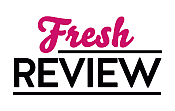 Reviewed by Teresa Cross
Posted July 26, 2020

Thriller Paranormal - Supernatural | Thriller Serial Killer | Thriller Psychological
A psychological thriller about a dysfunctional family is the main theme of this traumatizing novel and the author, Samantha Downing is a marvelous writer! HE STARTED IT written by Downing makes you think of siblings arguing in the car on a trip just from the title. Well, that is only a part of what you will experience in this storyline and it will not be like anything else you have read. Each chapter left me thinking what else mindboggling is going to happen. Parts will leave you astonished, speechless, and most of all you will not forget it! Downing's novel in that weird way made me wish and miss a road trip as well with her descriptions of the places they visit. I just hope my future road trips do not come close to any malfunctions they had. Intrigued? Good, keep reading.
A grandfather passes away and, in his will, he leaves distinct directions for his grandchildren, Beth, Portia, and Eddie to follow in order to receive their inheritance. After not seeing each other for years, they and their spouses take a cross-country road trip just like they did many years ago with their grandfather to fulfill his final wish. Only then do they receive their inheritance… but they have to survive!
They run into many obstacles that try to keep them from their mission. Traveling with siblings at any age can be a challenge. Then add in a black truck with a man that keeps following, family secrets from each other, and all the selfishness that each can carry leaves a trip from your worst nightmare. What would you be willing to do for money? There is so much more!
This novel was read in a day as I could not put it down. The suspense, surprises, and numbness it made me feel all the way up to that very last page, (do not cheat and glance at it first), will stick with you for days. HE STARTED IT by Samantha Downing is an amazing thriller. However, do not read it while on vacation with your siblings as you might not be able to sleep because of fear!
SUMMARY
From the twisted mind behind mega hit My Lovely Wife comes the story of a family—not unlike your own—just with a few more violent tendencies thrown in....

Beth, Portia, and Eddie Morgan haven't all been together in years. And for very good reasons—we'll get to those later. But when their wealthy grandfather dies and leaves a cryptic final message in his wake, the siblings and their respective partners must come together for a cross-country road trip to fulfill his final wish and—more importantly—secure their inheritance.

But time with your family can be tough. It is for everyone.

It's even harder when you're all keeping secrets and trying to forget a memory, a missing person, an act of revenge, the man in the black truck who won't stop following your car—and especially when at least one of you is a killer and there's a body in the trunk. Just to name a few reasons.

But money is a powerful motivator. It is for everyone.
---
What do you think about this review?
Comments
No comments posted.

Registered users may leave comments.
Log in or register now!