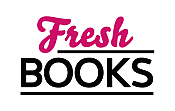 Grab your best read in March!
"What happens when sins of the past collide with secrets of the present?"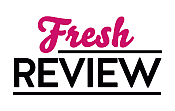 Reviewed by Laura Mueller
Posted July 26, 2020

Thriller Psychological | Thriller Domestic
Tall, dark, and handsome Alex, widowed nearly a decade ago, is now married to beautiful, charismatic, and exciting Natalie. They share a home near the sea with his teenage daughter, Jade. Life is pretty good for Alex – his marriage definitely has that spark, his daughter and new wife have a playful banter that is better than he could have hoped for, and everything fell perfectly into place at the bar where he was just meeting with some clients from London. As Alex approaches his home upon returning from the bar, his thoughts immediately shift from sensual fantasies about his wife to horror, confusion, and grave concern for his daughter when he realizes his house is on fire and she can't immediately be found. What follows in Rebecca Fleet's THE SECOND WIFE is the convergence of sins of the past and sinister secrets of the present as Alex searches to uncover the truth about how and why the fire began.
THE SECOND WIFE shines with refreshing believability of its timing and escalation. This could easily be a true-crime story you'd find in a dramatized, narrated documentary! Secret motives, unsavory and haunting pasts, and unspoken jealousies are all brewing just under the surface of perfectly polished facades. Seemingly mundane events, like the discovery of a photo or a question about someone's well-being, become points of no return that serve as catalysts for imminent disaster. Fleet wastes no time with filler – you will feel a great sense of satisfaction that all of the novel's subplots feed seamlessly and meaningfully into the primary story arc.
Avid thriller fans will appreciate that Fleet's novel is told from perspectives of multiple well-developed characters, shining a light on each one's feelings, skeletons, and calculated actions. You'll also love that the tension, drama, and mounting sense of danger are equally intriguing in both the past and present. Detail-oriented readers will astutely pick up on clues Fleet leaves to foreshadow what might happen next. THE SECOND WIFE culminates with a bombshell ending that will surprise even the most attentive of readers. Fleet expertly layers twist upon twist upon twist, inviting you to let your imagination wander as to what else could happen next. If you are looking for a read with the right combination of sexiness and foreboding, then look no further than this!
SUMMARY
She's part of the family now. For better--and for worse . . .

When Alex met Natalie she changed his life. After the tragic death of his first wife, which left him a single parent to teenage daughter Jade, he was desperate to leave the pain of his past behind.

But his newfound happiness is shattered when the family home is gutted by fire and his loyalties are unexpectedly tested. Jade insists she saw a man in the house on the night of the fire; Natalie denies any knowledge of such an intruder.

One of them must be lying, but Alex is faced with an impossible choice: to believe his wife or his daughter. As Natalie's story unravels, Alex realizes that his wife has a past he had no idea about, a past that might yet catch up with her.

But this time, the past could be deadly . . .
---
What do you think about this review?
Comments
No comments posted.

Registered users may leave comments.
Log in or register now!