"Everything I look for in a historical romance and much more!"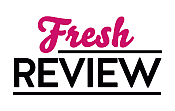 Reviewed by Miranda Owen
Posted July 22, 2020

Romance Historical | Romance Erotica Sensual
WOULD I LIE TO THE DUKE is the second book in Eva Leigh's "Union of the Rakes" series. This is my favorite book in this series so far. There is so much about this story that I love. Jessica McGale is a hardworking businesswoman. Her parents are dead, a fire has severely damaged the family soap business, and she works as a lady's companion to bring in some money to the family. Her focus is on looking for ways to improve the business and protect her brother and sister from financial ruin and from possible separation as a result. Jessica's one ray of hope is something called "the Bazaar" where investors meet to discuss potential investment opportunities and to bounce ideas off each other about their own businesses and investments. Her clever plan is to masquerade as "Lady Witfield" to gain entree and get investors for McGale & McGale. What she's doesn't factor in is falling in love with a duke. Awesome.
Noel Edwards, Duke of Rotherby has all the usual duke foibles but his close group of guy friends help keep him grounded. They are the only ones who will be straight with him and not flatter him because of his title. Knowing how Noel dislikes pretenses and that they meet while Jessica, although for a good reason, is pretending to be somebody she's not, is a recipe for disaster somewhere down the road and some foreshadowing. I really like these characters and their chemistry together. Jessica is strong and capable without coming across as being abrasive. Noel is charming and confident, but his vulnerability caused by his attraction to Jessica is endearing. With her, he lets down some of his guard and defers to her in some ways. I like how a big chunk of why Noel is so enthralled by Jessica is because of her intelligence and witty remarks. Over the course of the few days Noel and Jessica are both attending the Bazaar, the mutual attraction blossoms and the sexual tension is delicious until they finally give in to their desires. Since the chemistry works, the erotic moments are satisfying and super steamy. The banter between these two characters adds immensely to the heat.
WOULD I LIE TO THE DUKE is everything I look for in a historical romance and much more. The characters in WOULD I LIE TO THE DUKE are realistically flawed but equally entertaining and engaging. This story never lets you down. I hope to see more of the supporting characters in future stories. I look forward to reading Eva Leigh's next book.
SUMMARY
When an ambitious entrepreneur pretends to be a lady of means, she catches the eye—and heart—of a duke...
Jessica McGale's family business desperately needs investors and she's determined to succeed at any cost. But she knows London's elite will never look twice at a humble farm girl like herself. Posing as "Lady Whitfield," however, places her in the orbit of wealthy, powerful people—most notably the Duke of Rotherby. His influence and support could save her company, but Jess never expected the effect he'd have on her.
Society thinks Noel is a notorious, carefree duke who dabbles in investments, but there's a side to him that only his closest friends see. When he crosses paths with Lady Whitfield at a business bazaar, his world tilts on its axis. She's brilliant and compelling, and brings him to his knees like no woman has before. Trust is difficult for Noel, but Jess makes him believe anything is possible. . .
As time ticks down on her Cinderella scheme, the thought of achieving her goal at Noel's expense breaks Jess's heart. He doesn't just want her now, he wants her forever. But will her secret end their future before it begins?
---
What do you think about this review?
Comments
No comments posted.

Registered users may leave comments.
Log in or register now!