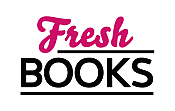 Close out December with great reads
"Mercenary librarians take on rogue biomedically modified supersoldiers and kick ass"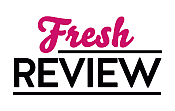 Reviewed by Make Kay
Posted July 20, 2020

Action | Science Fiction Romance | Romance Science Fiction
I have been a huge fan of Kit Rocha for years. Writing duo Bree Bridges and Donna Herren wrote the brilliant Beyond series, an erotic romance series of 28 books, novellas, and short stories. These books are entirely enjoyable, with amazing sex positivity and beautifully lusty characters. The storyline centers around a group of bootleggers who make whiskey in a post-apocalyptic world, and so there's plenty of violence but it's tempered by gorgeous sex scenes and the touching development of found family. If you're an open mind kind of reader, I can't recommend this series enough. The Beyond series was self-published, and DEAL WITH THE DEVIL marks the traditional publishing debut of Kit Rocha. The delightful raunchiness of Rocha's sex scenes is turned down in this series, but the fantastic world building and generosity and love of found family remain strongly evident here. I cheered when a quick reference to the Beyond series showed up in the book, like a little Easter Egg present to Kit Rocha fans.
This is a post-apocalyptic world set in the near future. A series of solar flares killed all of the power grids, and energy wars have brought a mysterious scientific conglomerate into being. This conglomerate has been creating supersoldiers with all kinds of nasty modifications. They have been creating stone-cold killers, hackers, and other nasty biomedical abominations. Captain Garrett Knox is the leader of a squad of supersoldiers, the Silver Devils, who chose to go rogue rather than kill the innocents the conglomerate targeted. Garrett and his team's implants are failing (planned obsolescence, unfortunately), and they need their team's hacker in order to modify the implants so they don't die shortly. But their team's hacker has been kidnapped, and the price for getting her back is to deliver a mercenary librarian named Nina.
Nina and her team are stupendous. They are mercenary librarians, collecting books and data that have been lost and distributing them for the public good. But they are not just literary do-gooders, they're also biomedically modified and deadly in their own right. I adore seeing women portrayed as so incredibly capable. As Garrett and his group lure Nina with her team toward a supposed cache of the Library of Congress to turn them over to the unknown kidnapper, the two groups learn to work together. Each of these characters is so fully realized and fantastic, and I want to hug every one of them. The interpersonal dynamics here make the books, and I love all the many interactions and unexpected connections.
There are not enough positive words in the dictionary for how I feel about this book. Kit Rocha's DEAL WITH THE DEVIL has great worldbuilding, lovely angst, post-apocalyptic mayhem, gripping combat scenes, and a lot of romance. With competent women, solders with a burgeoning conscience, and friends supporting friends, this is a happy and diverting book we all need right now.
SUMMARY
Orphan Black meets the post-apocalyptic Avengers in the vein of Ilona Andrews' Hidden Legacy series by USA Today and New York Times bestselling author duo Kit Rocha

The United States went belly up 45 years ago when our power grid was wiped out. Too few live in well-protected isolation while the rest of us scrape by on the margins. The only thing that matters is survival. By any means. At any cost.

Nina is an information broker with a mission: to bring hope to the darkest corners of Atlanta. She and her team of mercenary librarians use their knowledge to help those in need. But altruism doesn't pay the bills—raiding vaults and collecting sensitive data is where the real money is.

Knox is a bitter, battle-weary supersoldier who leads the Silver Devils, an elite strike squad that chose to go AWOL rather than slaughter innocents. Before the Devils leave town for good, they need a biochem hacker to stabilize the experimental implants that grant their superhuman abilities.

The problem? Their hacker's been kidnapped. And the ransom for her return is Nina. Knox has the perfect bait for a perfect trap: a lost Library of Congress server. The data could set Nina and her team up for years...

If they live that long.
---
What do you think about this review?
Comments
No comments posted.

Registered users may leave comments.
Log in or register now!