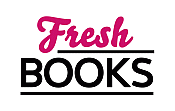 Your August adventures in reading
"Everyone wants to win... but who was willing to kill for it?"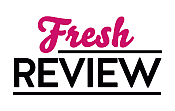 Reviewed by Debbie Wiley
Posted July 19, 2020

Mystery Cozy | Mystery Culinary
Halia Watkins is busy with her restaurant, Mahalia's Sweet Tea, when an unexpected opportunity drops in her lap. A well-known cooking competition, Elite Chef, is filming in the area and Halia is invited to be one of the judges. Halia is initially skeptical, but her cousin, Wavonne, strongly encourages her to participate. Of course, Wavonne comes along for the ride as well as she's excited at the opportunity to be on television. Unfortunately, not everyone on the cooking show is playing fair and things turn ugly when a contestant winds up dead. Can Halia uncover who the murderer is without becoming a target herself?
And oh, am I ever a fan of Wavonne! The wise cracking and downright outrageous antics of Wavonne kept me in stitches from laughing so hard! Wavonne says exactly what is on her mind and I love her confidence in who she is. She's the perfect complement to the far more down-to-earth Halia. The witty repartee between them is absolutely hysterical, never mind Wavonne's stories of her past dates!
The twists and turns in MURDER WITH HONEY HAM BISCUITS keep the reader guessing, as we wonder who is behind the murder. We have plenty of viable suspects, but they have alibis, making the conclusion all the more interesting. And while I missed spending more time at Mahalia's Sweet Tea, but we still get plenty of scrumptious sounding recipes from Halia to make up for it.
MURDER WITH HONEY HAM BISCUITS is pure fun! MURDER WITH HONEY HAM BISCUITS is the fourth book in the Mahalia Watkins series, and wow, this series only gets better with each new installment! I have to admit I'm not always a fan of plotlines involving culinary cooking contests, but A.L. Herbert knocked it out of the park with MURDER AND HONEY HAM BISCUITS!
SUMMARY
As the owner of Mahalia's Sweet Tea, Halia Watkins is famous in Maryland's Prince George's County for her down-home cuisine. But when she has the chance to showcase her talents on national TV, she becomes the star of a murder mystery that's too hot to handle!

When Halia is invited to serve as a guest judge on the popular cooking competition show Elite Chef, she's delighted to add some extra flavor to the mix. But as filming ramps up in Washington D.C., there are too many fiery personalities in the kitchen. Halia discovers that pulling off her small screen debut unscathed means contending with a longtime competing restaurant owner, an infamously crass hospitality mogul, and a group of cutthroat contestants vying for culinary glory . . .

The competition sizzles with only a few finalists left standing—and goes cold when the gorgeous young frontrunner is found dead. As murder accusations are slathered over a recently eliminated contestant, Halia, with some bungling assistance from her wise-cracking cousin Wavonne slides into an investigation of their own. A little snooping reveals the victim burned lots of bridges, leaving a slew of alleged affairs and stolen recipes in her wake. With a fast-rising list of potential suspects, Halia must sort through mindboggling clues to fry the flaky culprit before someone else gets baked to a crisp . . .
---
What do you think about this review?
Comments
No comments posted.

Registered users may leave comments.
Log in or register now!