"Profound and soul-stirring"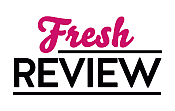 Reviewed by Laura Mueller
Posted July 19, 2020

HE CAME IN WITH IT is a true story of despair, helplessness, perseverance, and finding hilarity in unlikely places. It is a story of a family shattered and rebuilt. It is a story of a mother's reflection on her own regrets, guilt, and perceived failings. It is a story of the havoc schizophrenia can wreak across an entire family unit. But at its core, this is a story of powerful love and unending hope for a promising future. HE CAME IN WITH IT is Miriam Feldman's story, and we get to know her son Nick's struggle with schizophrenia through her eyes.
Miriam and her husband Craig are working artists living the American dream in Los Angeles. They live in a great neighborhood, and have three children, of whom Nick is the eldest. Nick had always seemed to be a deep thinker, reflecting on shadows, death, and the magnitude of the earth relative to a single being at a very young age. Coupling this with his natural artistic talent, Miriam's hopes and dreams for his future are boundless. Nick is a popular, handsome and creative teenager, so it isn't unusual for him to be out and about with friends throughout a weekend. However, an early morning call home raspily asking for Miriam to come get him changes everything. Miriam finds Nick disheveled and bleeding, and knows she needs to sort out and control the situation.
What follows is Miriam's reflection on the ups and downs of uncovering and managing Nick's mental health diagnosis. Much like she might layer paint onto a wall to result in a beautiful mural for the world to behold, Feldman expertly layers different experiences with hospitals, the system, Nick's living situation, and his highs and lows on top of her retrospective reflection on the deterioration of her partnership and the toll her focus on Nick takes on her daughters. She pulls no punches in sharing her feelings and experiences, not only inviting you in to understand her life and family but also demanding you stay to gain awareness and think through the broader societal shortcomings about which her story raises questions.
HE CAME IN WITH IT definitely deals with heavy-duty subject matter, but don't let that intimidate you or cause you to miss out on this truly astounding, profound, and soul-stirring memoir. You will find yourself unexpectedly laughing when Miriam laughs, and crying sometimes when she cries, too. Long after you finish reading, Miriam and Nick will stick with you. Ultimately, this is because Feldman's candid exploration of the challenges she faced will make you consider: is the status quo good enough? What else can we do societally to better equip families navigating the uncharted territory of mental illness? What would you would if this was your son?
SUMMARY
In an idyllic Los Angeles neighborhood, where generations of families enjoy deep roots in old homes, the O'Rourke family fits right in. Miriam and Craig are both artists and their four children carry on the legacy. When their teenage son, Nick, is diagnosed with schizophrenia, a tumultuous decade ensues in which the family careens permanently off the conventional course.
Like the ten Biblical plagues, they are hit by one catastrophe after another, violence, evictions, arrests, a suicide attempt, a near-drowning…even cancer and a brain tumor…play against the backdrop of a wild teenage bacchanal of artmaking and drugs. With no time for hand-wringing, Miriam advances, convinced she can fix everything, while a devastated Craig retreats to their property in rural Washington State as home becomes a battlefield.
It is while cleaning out a closet, that Miriam discovers a cache of drawings and journals written by Nick throughout his spiral into schizophrenia. She begins a solitary forensic journey into the lonely labyrinth of his mind.
This is the story of how mental illness unspools an entire family. As Miriam fights to reclaim her son from the ruthless, invisible enemy, we are given an unflinching view into a world few could imagine. It exposes the shocking shortfalls of our mental health system, the destructive impact of stigma, shame and isolation, and, finally, the falsity of the notion of a perfect family. Throughout the book, it is the family's ability to find humor in the absurdities of this life that saves them. It is a parable that illustrates the true definition of a good life, allowing for the blemishes and mistakes that are part of the universal human condition. He Came In With It is the legacy of, and for, her son Nick.
Excerpt
Excerpted with permission from HE CAME IN WITH IT: A Portrait of Motherhood and Madness by Miriam Feldman. © 2020 Miriam Feldman. Turner Publishing Company.
I guess there were signs. There had to have been signs. I missed them all.
So where does this story begin? Damned if I know, exactly. I had me a son. I had a fat little baby boy with a mouth like a rubber band. My husband, Craig, and I surfed the labor waves together like champs. When my son came out of me, the room was oddly hushed. He was my first, so I didn't know what to expect. But it sure was quiet in there. No slap and cry, no nothing. Nick was blue and cold when he was born. We waited in the delivery room for his inaugural wail and heard only silence.
"Don't worry, dear," the nurse said. "We just have to warm him up a bit."
They placed him in an apparatus that looked like a toaster oven. Everything in the room seemed cold, frozen. My husband and I each held our breath, and finally our son took his first. And we let ours out. I had my boy. Deep dark eyes and a serious composure. All the fingers, all the toes.
We named him Samuel, as we had planned, and then after a day or two, Craig and I renamed him Nicholas. Nick. I'd had a beloved uncle with that name, so that was fine with me. Craig gave him the middle name Dylan, after Bob.
Nick: a normal, healthy boy. He was strong, he was adorable, and his future was as bright as the goddamned sun. I would loll around and stare at that future of his like a baby myself, entranced with jangling keys. Now Nick sits in a dark room all day, each day, and I wonder, What is he thinking? Who is in there?
I see how people look at him. I can read my family's faces. I know what has happened to him is a tragedy. But to me he is in there, and his future is still ablaze, alone in his filthy apartment that I try to keep clean.
It was a soft, white afternoon on Ridgewood Place. Saturdays were generally quiet; an occasional dog would bark, but hours could go by without so much as the sound of a slow-moving car. A pleasant melancholy settled in on the weekends.
Walking a few houses up the street to collect Nick from a play- date with his friend Jack, I felt an overall sense of goodness and well- being. We had managed to buy our first house in Larchmont Village, an idyllic neighborhood of Los Angeles. I was a working artist, I had a handsome husband, and we had a darling son and another baby on the way. We seemed to belong perfectly in this venerable neighbor- hood where generations of families had deep roots in old homes. All was going as planned.
It had rained. As I walked, the sun came out, throwing long shadows and a crispness into the air. Everything felt fresh. With each step, wet leaves underfoot, the sidewalk felt comfortable. I was on my block. I was in my life.
My neighbor's porch was still dripping. Nick was waiting for me on the steps with Jack and his mother, Bridget. We chatted for a minute, then I took his hand and we began down the sidewalk.
"Did you have fun, Nickboy? Was it a good day?" I asked.
"Yeah, we lined up all the toys, the little ones. They stretched all around the living room."
He loved to do that, make long, domino-like trails of objects winding through the rooms of the house. He also utilized endless quantities of tape to sculpt airplanes and monsters. He made them out of clay sometimes too.
"Well, that sounds good," I said.
"Ma, what's the thing about shadows?" he asked, squinting into the sun.
"The thing?"
"I mean, like right now, my shadow is really long. But it changes all the time. Why?"
We stopped for a minute, and I crouched down. "You know how the earth revolves around the sun, so in the morning the sun rises, moves across the sky, and then sets on the other side?"
"Yes."
"In the morning, our shadows stretch in one direction as the sun moves up and across, so they get longer and longer, like now." I pointed to our lengthy shapes on the cement, stretching into the rich amber light. I stood up, and we continued walking. "Isn't it wonderful, Nicky, the way our shadows are always with us? They're like our best friends. Isn't that a lovely thing?"
My four-year-old looked up at me with his endless brown eyes and smiled. "Yes," he said. "And when we die, we will go into our shadows."
At the time, I marveled at what a profound thought that was. Surely, this was evidence that he was no ordinary child. He was some kind of savant with the soul and vision of an adult. This was a child destined to do important things. And I was a young mother filled with the hubris of inexperience.
---
What do you think about this review?
Comments
No comments posted.

Registered users may leave comments.
Log in or register now!