"A book full of secrets to unearth, alter egos, and multiple murders for readers to mull over!"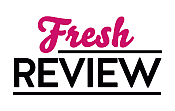 Reviewed by Miranda Owen
Posted July 16, 2020

JUST MAKE BELIEVE is the third book in Maggie Robinson's "Lady Adelaide" 1920s mystery series. Lady Adelaide Compton is invited by her friends, Lady Pamela Fernald and Sir Hugh Fernald, to their country estate. Fernald Hall is supposed to be the site of a festive going-away party for a military friend but winds up being the site of multiple murders. I'm immediately intrigued. I love the period, house parties, and these familiar sleuths. In addition to the mysteries, there is the added longing between Addie and the delish Detective Inspector Devenand "Dev" Hunter of Scotland Yard. There's a mutual attraction but, for his own reasons, Dev keeps trying to put the kibosh on that. Sigh.
While visiting, the sudden ghostly appearance of Rupert – Addie's late husband – means that a murder is imminent. In addition to saving Addie when she is in danger, Rupert's appearance generally heralds a suspicious death. These ghostly tete-a-tetes alternately vex Addie, as well as provide possible info to help hunt down clues. Lady Pamela is the first to fall, and it's a struggle for Addie to think why anyone would want to murder her. Apparently, Pamela led a complicated life and figuring out who she really was and who she was close to, helps figure out who killed her and why. I love secrets and tangled motivations, and JUST MAKE BELIEVE has both in spades. There eventually end up being three suspicious deaths for Addie and her inspector to decipher. It's not immediately clear if they are all connected, or all committed by the same person or persons. Having Dev staying at Fernald Hall over the course of the investigation gives more chances for flirtation with Lady Adelaide, and the sexual tension is bananas. With Dev trying to put some distance between him and Lady Adelaide, by process of elimination, Rupert becomes Addie's unlikely confidante as she plays amateur sleuth. Their snarky banter is entertaining and adds a little levity to break up the suspense. Governesses, tutors, maids, valets, housekeepers, and other assorted staff play roles as suspects or investigator helpers in JUST MAKE BELIEVE.
JUST MAKE BELIEVE is full of secrets to unearth, alter egos, and multiple murders for readers to mull over. Maggie Robinson strikes the right chord between cozy mystery fun and malevolence and murder. I dearly hope that Dev gets past his reservations, and that Addie and Dev eventually get together in this series. They are adorable together. I look forward to the next "Lady Adelaide" mystery.
SUMMARY
Gloucestershire, 1925
A week-long house party in the country--why not? Lady Adelaide has nothing else to do, now that her year of mourning for her unfaithful husband is up and her plans to rekindle her romantic life have backfired. But when her hostess is found dead on the conservatory floor, Addie knows just who to call--Detective Inspector Devenand Hunter of Scotland Yard.
Dev may not want to kiss Addie again, but he's anxious to solve the crime. Who would want to kill Pamela, the beautiful wife of one of Britain's greatest Great War heroes? Certainly not her devoted and wheelchair-bound husband, Sir Hugh Fernald. The other guests seem equally innocent and improbable.
But despite all appearances, something is very wrong at Fernald Hall--there's a body buried in the garden, and the governess has fallen down the stairs to her death. Who's next? Addie and Dev must work together to stop another murder, and they have some help thanks to Rupert, Addie's late and unlamented husband. Rupert needs to make amends for his louche life on earth, and what better way to earn his celestial wings than catch a killer?
Excerpt
Chapter One
Fernald Hall, Broughton Magna, Gloucestershire
A Saturday afternoon in June, 1925
The brick stableyard was clattering with laughing guests and lofty horses, the equines' blindingly shiny tack redolent of harness oil, brass polish, and saddle soap. The humans were equally well turned-out, and Lady Adelaide Compton was glad she'd had a new riding habit made. The jade tweed brought out the green of her hazel eyes. Even if she disgraced herself riding, she'd look damn good doing it.
She waited for her mount to be brought out to her from its box with just a touch of nervous excitement. It had been quite some time since she'd sat on a horse. Major Rupert Charles Cressleigh Compton, her late and sincerely unlamented husband, had converted their stables at Compton Chase into a garage to hold his car collection.
To be frank, she now preferred an automobile's horse power to the real thing. Much to her late—and sincerely lamented—father's disappointment, despite years of Pony Club, she'd never been a natural horsewoman. It was doubtful she'd turn into Boudicca one month shy of turning thirty-two.
She swallowed as a horse was led to her. It was very…tall. Glossy as the rest of Hugh's mounts, perhaps even glossier. A lovely color, rather like an Irish setter, which made sense, since he was an Irish horse. But still…
Addie had reservations. Her reluctance must have shown, for the Irish horse stud owner Patrick Cassidy, as glossy and burnished as the horse itself, touched her shoulder. Ordinarily she would have stiffened at the familiarity; she'd only met the man at lunch. But this week she was trying to be the woman everyone expected her to be.
A merry widow. Sophisticated. Rich and titled. Not a care in the world. Closets full of first-class fashion, half of which she'd apparently brought with her for the week-long house party, since her maid Beckett wanted her to make a good impression. Even if she changed ten times a day, she'd never repeat herself.
With her usual cheeky candor, Beckett had informed Addie that she needed some fun. A flirtation was just the ticket, one that might even turn into a fling, as was de rigueur at so many country house parties.
Naughty nocturnal navigations.
What her maid left unsaid: something to take away the sting of Addie's unsuccessful attempt to seduce Detective Inspector Devenand Hunter of Scotland Yard. She had thrown herself at the man two months ago and he'd resolutely refused to catch her.
Patrick Cassidy looked more than capable of fielding flying females.
"I picked him out specially for you, Lady Adelaide," Mr. Cassidy said. He's a touch over seventeen hands. Isn't he grand? And as gentle as any lovely young woman such as yourself could wish."
In other words, this particular horse was almost as big as horses grew. Addie swallowed again.
The man's Irish accent was charming. He accompanied his horses to the Fernalds for the sale from Belfast a few days ago. According to Pamela, his horses were world-famous, and he was as much sought after as a dinner companion as a horse breeder.
He certainly was attractive, if overly optimistic about her riding skills. Addie smiled up at him. "I'm afraid I'm a bit rusty. I haven't ridden in ages."
"Well then, Timothy Hay is just your cup of tea. And it's not as though we're going foxhunting. Lady Fernald's promised us a nice quiet ride on the estate. Wants to show us what that gardener chap is doing."
That gardener chap was Simon Davies, well-known in society for refreshing the existing landscape, a modern-day Capability Brown. A gentleman with very green fingers, he truly was a gentleman, a baron's cousin. Whether he took any remuneration or performed his magic as a hobby, Addie was uncertain. But one met him at the best houses, and he had been friends with her hostess' parents and had known Pamela from childhood.
"How delightful," Addie murmured. Truthfully, she'd much rather walk, but that would be a waste of her expensive habit, and blister her feet in her shiny new boots besides. And she told herself it was past time to take some risks. She'd been in a dreadful state since Rupert died, except for helping to solve six murders. One wouldn't want to make a habit of that. It was…ghoulish for a proper marquess' daughter, and required poor, unsuspecting people to be packed off early from earthly life.
Not to mention dangerous. She'd come much too near to knives and guns and poisons for comfort over the past year, and Rupert's ominous return as a ghost made him as annoying in death as he had been when he was alive.
Being haunted by her dead husband made Addie cross and completely quiet about it. She didn't want to be clapped in an asylum or strapped to a psychiatrist's couch for the foreseeable future. Hooked up to electric wires or plunged into ice baths. Stuffed with large doses of drugs so she didn't know who you were or who she was. Perhaps even, God forbid, lobotomized. There were all sorts of devilish ways to "cure" diseases of the mind. She still had her sanity, thank you very much, even if Rupert materialized to her dismay.
Though on several occasions, he had proved useful and turned up to "protect" her, acting as an unfortunate harbinger of death. But surely he was occupied somewhere else at the moment, far, far away in whichever direction he deserved to be.
The day was a stunner, with bright blue cloudless skies, much too perfect to think of Rupert or any other ghost. Addie drove over early this morning with Beckett and her over-packed suitcases, top down all the way. The journey was familiar—she wasn't all that far from Broughton Park, where she grew up. But she hadn't set foot over the threshold of her old home since she helped her mother and sister move to the Dower House five years ago after her father, the Marquess of Broughton, had died.
As a little girl, she'd dreamed of being married in the family chapel, and had been. That June day was a stunner too. She wore her mother's trailing Brussels lace veil and carried masses of white peonies from the gardens, just as she imagined when she played dress-up with discarded curtains and dandelions. Her future groom was always a rather vague figure. The reality of Rupert in 1919 far exceeded her childhood expectations; his many medals blazing against his uniform promised a bright and shiny future.
But peacetime brought little peace to either of them. So much for romance.
---
What do you think about this review?
Comments
No comments posted.

Registered users may leave comments.
Log in or register now!