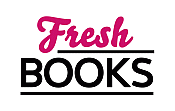 Summer reads begin in June!
"Some of the best plans, are the ones not planned at all!"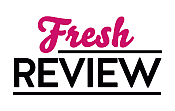 Reviewed by Teresa Cross
Posted July 15, 2020

I am not a big fan of romance; however, this is one that I could not put down. MOLLY UNPLANNED written by Nicki Elson is a sweet story about a girl who saw how life did not always go as planned, but somehow in the end it went just the way it was meant to be. The writing is easy to read and very engaging. The characters are likable, but I had a hard time with Molly at times. I know stories are supposed to have that conflict that keeps you holding your breath, but at times I did feel like, hey girl, get it together. You might not get a chance like this again! I guess that is why I am not the biggest of romance readers. But I did enjoy this one minus my hopeless heart full of fantasy and want everything to go without a hitch. Elson has a great novel here.
So, Molly's planned out life with her new fiancé and a house she is about to purchase is all a dream come true. Until it didn't. When the love of her life leaves her with no money, no home she is left with no other option than to stay on a farm that leads her to another temptation she is not sure she is ready for. A hunky cowboy is not what she expected to take her mind off things and to also make her do things that otherwise she would not do. Everything else in her life becomes unplanned and by faith, this teacher just might end up where she was supposed to be all along.
So, this lighthearted story may have some twists and turns that keep Molly from her future plans, but it also has some mischievous parts that will keep the reader intrigued until the last chapter. MOLLY UNPLANNED will keep teasing you along the way. Nicki Elson's romance does have some steamy parts that are not disguised, but hey, you know you wanted to read this when I said hunky cowboy, didn't you?
SUMMARY
Molly had a plan. Had being the operative word. When her almost-fiance opts for a surprise Plan B, she's left with no boyfriend, no money, and nowhere to live. Accepting an offer for freebie rent on a sleepy Wisconsin farm feels like a giant step back from all her ambitions…until a captivating cowboy turns out to be more than just a fun distraction, spinning Molly's life in a direction utterly (udderly?) unplanned.

If you're looking for a lighthearted love story with a healthy dose of Chick Lit, this book is for you. The characters in MOLLY UNPLANNED face some tough real-life issues, but the overall tone of the book is playful and upbeat. Told from the first-person perspective of Molly, a twenty-six-year-old elementary school teacher who finds her world turned inside out.

Please note, intimate scenes do NOT fade to black, so this book contains some mild explicit detail.
---
What do you think about this review?
Comments
No comments posted.

Registered users may leave comments.
Log in or register now!