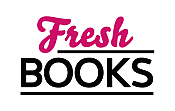 April showers are here, settle with a great read!
"A thriller that will leave you with such a jolt of emotions!"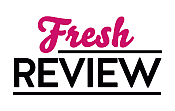 Reviewed by Teresa Cross
Posted July 19, 2020

Thriller Psychological | Women's Fiction Psychological
Another great thriller, BEHIND THE RED DOOR written by Megan Collins is one that has a disturbing storyline that sticks with you long after you have finished it. I love how Collins wrote the flashbacks of the main character in a way that builds up to the last chapter giving you an ending that is such a shocker. The beginning starts out in the present with some flashbacks to the past throughout the novel. It is trouble-free to follow keeping the reader engaged to the point you will not want to rest until all suspense is answered.
Fern catches the news about Astrid Sullivan, a missing woman in Maine and for some reason, something seems familiar about it. Her husband doesn't think it is anything for her to be concerned about. The thing that makes this so strange is that the woman also became a missing person twenty years before then showed up miles from her home. Did the same person take her again? And why does Fern think there is more than what she can put her finger on.
Fern goes back to her childhood home to help her father pack for a move. While there, she buys a copy of Astrid's book just came out right before she went missing describing her experience before. Fern cannot keep herself from investigating what happened. As she does, she discovers secrets about herself. With the help of her father who is a psychologist, she tries to find things that will lead to who took Astrid before and now. However, the ending will send a shock wave through you leaving you in such disbelief.
Thrilling suspense that keeps you thinking what will happen next is exactly what BEHIND THE RED DOOR is! Megan Collins' novel left me astonished and a little distressed for the main character. This is most certainly a great read!
SUMMARY
The author of the "suspenseful, atmospheric, and completely riveting" (Megan Miranda, New York Times bestselling author) debut The Winter Sister returns with a darkly thrilling novel about a woman who comes to believe that she has a connection to a decades old kidnapping and now that the victim has gone missing again, begins a frantic search to learn what happened in the past.

When Fern Douglas sees the news about Astrid Sullivan, a thirty-four-year-old missing woman from Maine, she is positive that she knows her. Fern's husband is sure it's because of Astrid's famous kidnapping—and equally famous return—twenty years ago, but Fern has no memory of that, even though it happened an hour outside her New Hampshire hometown. And when Astrid appears in Fern's recurring nightmare, one in which a girl reaches out to her, pleading, Fern fears that it's not a dream at all, but a memory.

Back at her childhood home to help her father pack for a move, Fern purchases a copy of Astrid's recently published memoir—which may have provoked her original kidnapper to abduct her again—and as she reads through its chapters and visits the people and places within it, she discovers more evidence that she has an unsettling connection to the missing woman. With the help of her psychologist father, Fern digs deeper, hoping to find evidence that her connection to Astrid can help the police locate her. But when Fern discovers more about her own past than she ever bargained for, the disturbing truth will change both of their lives forever.

Featuring Megan Collins's signature "dark, tense, and completely absorbing" (Booklist) prose and plenty of shocking twists and turns, Behind the Red Door is an arresting thriller that will haunt you long after you turn the last page.
---
What do you think about this review?
Comments
No comments posted.

Registered users may leave comments.
Log in or register now!