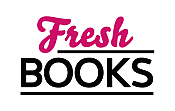 Get a great read for October
"CREDIBLE THREAT is a tension-filled page-turner!"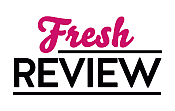 Reviewed by Karen Siddall
Posted July 12, 2020

The first threatening message against Archbishop Francis Gillespie showed up in a church collection plate in June. Others appeared over the following weeks, each at a different parish, until the most recent in October. All relayed the same thought: the archbishop must go!
Worried the author of the notes would act on his threats condemning his immortal soul to eternal damnation; Archbishop Gillespie approached the Phoenix PD who minimized the potential danger. But as the notes continued, he approached his old friends, B. Simpson and his wife, Ali Reynolds, to help him discover who was out to get him before a tragedy occurred. So, with little to go on other than the notes, the crew at High Noon Enterprises goes into action, including their newest member, the AI known as Frigg.
Just as their investigation takes off, B. is called to Zurich to handle a possible ransomware attack on one of High Noon's major clients leaving Ali and company on their own with the archbishop's case.
But before they can identify a suspect, the car the archbishop is a passenger in is attacked by an armed gunman. The driver, long-time friend, Father Andrew, is killed, and the archbishop himself seriously injured when the car is propelled into heavy traffic. The local police call it a failed carjacking rather than seeing it as an assassination attempt gone wrong, and the lead detective brusquely disregards Ali and the information High Noon has gathered, even going so far as to threaten to arrest her for interfering with a police investigation. So it is up to Ali to gather together a team to protect the archbishop as he recovers from his injuries should the gunman try again as the rest of the High Noon staff work to track down any possible leads while helping B. with his investigation in Zurich.
I'm glad to be able to say that Credible Threat is another excellent entry in J.A. Jance's long-running Ali Reynolds series. The cause underlying the threats and attack against the archbishop is sensitively handled and very timely: the Catholic Church's response to predatory priests. The archbishop, in this case, is known for his strong, unwavering, no-tolerance stand on the topic and is an advocate of public prosecution of offenders. Interestingly, this stance doubled the number of possible suspects for Ali and crew to look into: family members possibly avenging victims and possibly family members of priests he'd brought to justice.
To the reader, the author of the notes and the eventual gunman are known. This story is not a "who-done-it" or even a "how-done-it" but a tense build-up to whether or not the perpetrator will follow through with their plan and kill the archbishop. The plot skillfully unfolds through multiple viewpoints, so the reader is privy to the thoughts and reasoning of a number of different people but mostly Ali and the killer. This is so well done and easy to follow.
As always, one of the things that I appreciate about this series is that Ali seems so very real and normal from book to book. No spring chicken (she's in her mid-60s now), she started the series out as an older woman, and every now and then, she experiences the same insecurities and effects of aging that the rest of us do. In this book, she starts out trying to overcome the grief and depression she has been suffering since the death of a dear friend, Alexandra Munsey. (See J.A. Jance's The A List for that story.)
CREDIBLE THREAT is a strong addition to the series with a vulnerable Ali shaking off her malaise from the previous book's events and the return of past characters to provide back up: Sister Anselm, Father Mike, Stuart Ramey, Cami Lee, and the evolving character, the AI Frigg. There are references to past cases, which would be spoilers if you haven't read those, but if that is not a concern, this book can standalone. I recommend this book for those that have enjoyed this series in the past or those that think they might want to give it a try. This is an all-round good tense tale that kept me turning those pages.
SUMMARY
Ali Reynolds and her team at High Noon Enterprises must race against the clock to save an archbishop who faces mysterious death threats in yet another "incredible" (Suspense Magazine) installment of J.A. Jance's New York Times bestselling series.

Years after her son's fatal overdose, grieving mother Rachel Higgins learns that his addiction may have grown out of damage suffered at the hands of a pedophile priest while he was in high school. Looking for vengeance, she targets the Catholic Church's most visible local figure, Archbishop Francis Gillespie. When the archbishop begins receiving anonymous threats, local police dismiss them, saying they're not credible. So he turns to his friends, Ali Reynolds and her husband, B. Simpson.

With B. out of the country on a cybersecurity emergency, it's up to Ali to track down the source of the threats. When a shooter assassinates the archbishop's driver and leaves the priest himself severely injured, Ali forms an uneasy alliance with a Phoenix homicide cop in hopes of preventing another attack. But Ali doesn't realize that the killer has become not only more unhinged but also more determined to take out his or her target.
---
What do you think about this review?
Comments
No comments posted.

Registered users may leave comments.
Log in or register now!