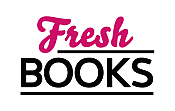 Grab your best read in March!
"A second chance cowboy romance. . ."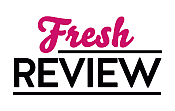 Reviewed by Robin Reynolds
Posted July 9, 2020

I've loved everything I've read by Linda Lael Miller, so I was excited to read COUNTRY STRONG. Unfortunately, it didn't quite meet my expectations. The premise was promising. Cord trains and rehabilitates horses with abusive backgrounds, and clients come to his ranch to learn his methods. Shallie had a crush on Cord when they were teenagers, but he only had eyes for her best friend, Reba. Shallie left Painted Pony Creek many years ago. She has a friend who works in equine therapy, and now she's returned to Painted Pony Creek to learn Cord's training methods, but also to try to learn more about the mother who abandoned her as a young child, leaving her with an aunt and uncle. And then Reba's daughter arrives in a town, with a secret that will affect everyone's lives.
A lot goes on in the story, but there's not a lot of dialogue. Instead, it was more like an unseen narrator recapping the conversations. He told her about this, and she explained that. We didn't actually "hear" much in the characters' own words. There's a lot of character introspection, and we get to spend quite a bit of time inside the characters' heads, which I did like. I really liked Cord, and the friendship and teasing camaraderie between him and his two best friends, J.P. and Eli. Shallie was also very likable, as were all the characters. I did enjoy Shallie's interactions with her cousin, Russ, and how he was drawn out of his shell and into the community and began making friends. But I never really connected to any of the characters beyond their introductions.
Shallie and Cord's romance started out slowly, which I always appreciate, but once it really started it escalated in a short period of time. One thing that I felt missing was some conflict between them to keep things exciting withing that part of the story.
Additionally, there are a few plotlines that deal with a number of characters trying to locate their parents that have been missing from their lives for many years. This was a little excessive and bogged down the flow of the story.
There were, however, a couple of emotional moments that did make me tear up a little, which is something I've come to expect from Linda Lael Miller. Even though I didn't find COUNTRY STRONG to be as engaging as previous reads, this won't stop me from reading her. I've collected a lot of her books over the years and based on what I've read before, I still have high expectations and hope to be enthralled by her next novel.
SUMMARY
For the men of Painted Pony Creek, it's never too late for a second chance…

Cord Hollister is a true cowboy at heart. As a man who has devoted his life to training horses under the big skies of Montana, he thrives on the stability of ranch life. But when a girl arrives in Painted Pony Creek with a shocking secret, Cord's orderly life is upended. She's the spitting image of the first woman who broke his heart--a woman he hasn't seen in years--and he'll do whatever he can to help her. He just can't do it alone…

Shallie Fletcher left heartbreak where it belongs--in the past. And she's done everything she can to reinvent herself and move on. But when an opportunity arises to partner with a therapeutic riding program for kids, Shallie can't resist seeking out Cord for lessons. Back in school, he was the crush she couldn't forget, even though he only had eyes for her best friend. Seeing him now floods her with memories…and fills her with hope. Could the one who got away be the one who stays?
---
What do you think about this review?
Comments
No comments posted.

Registered users may leave comments.
Log in or register now!