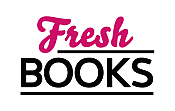 Books to enjoy in May! Let your reading blosson!
"Try something new, find yourself and find new love"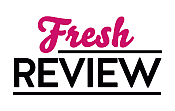 Reviewed by Clare O'Beara
Posted July 9, 2020

Reliable author of women's fiction, Susan Mallery, deserves praise for looking at different generations and different life stages. Ellen Fox is a proud single mother of a handsome, smart, sporty seventeen-year-old lad. She's got a best friend, Unity Leandre, who differs in being widowed for three years and childless, but they tell each other everything. Together, they create THE FRIENDSHIP LIST because they realise that neither of them has much of a life. Like a bucket list, they need to tick off experiences.
Unity is thirtysomething when her grief counseling group kindly tells her it's time to stop clinging to her grief and memories. She could let go and move on, but it's up to her to try. Unity can't understand – she's running a small business for handyman work, which she started while moving with her late husband from base to base with the Army. Doesn't that prove she's doing something? Oh, and she plays ball games with the retirement village nearby – only they tell her she's too young and fit. What's a lady to do?
Cooper is Ellen's son; he's thinking about college, but reluctant to move away from his mom because he thinks she depends on him. Both of them like Coach Keith who tries to keep players encouraged while respecting girls, such as his own teen daughter Lissa. Dagmar, an older connection of Unity's, introduces her to Thaddeus, a self-made wealthy man who is not currently in a relationship. Trouble is, Unity finds it tough enough to consider new ideas, like getting a tattoo, let alone a new romance. So why did both ladies insist that sleeping with an attractive man had to go on THE FRIENDSHIP LIST?
I did find some drama and chaos as well as some humour in THE FRIENDSHIP LIST by Susan Mallery. Both women appeared totally bound up in their staid lifestyles and living to other people's rules, so I was pleased when they started to break loose. Friends have remarked that after the Covid-19 lockdown they are feeling agoraphobic and challenged by getting back to work. So imagine living a certain way for years, waiting to be old enough to retire, perhaps. Susan Mallery knocks her characters out of complacency and sends a message to us all. Try something new now. Build new pathways in the brain. Learn and keep learning, love anew. The item on the list I most want to try is indoor skydiving. What's your pick? Have fun.
SUMMARY
Two best friends jump-start their lives in a summer that will change them forever…

Single mom Ellen Fox couldn't be more content—until she overhears her son saying he can't go to his dream college because she needs him too much. If she wants him to live his best life, she has to convince him she's living hers.

So Unity Leandre, her best friend since forever, creates a list of challenges to push Ellen out of her comfort zone. Unity will complete the list, too, but not because she needs to change. What's wrong with a thirtysomething widow still sleeping in her late husband's childhood bed?

The Friendship List begins as a way to make others believe they're just fine. But somewhere between "wear three-inch heels" and "have sex with a gorgeous guy," Ellen and Unity discover that life is meant to be lived with joy and abandon, in a story filled with humor, heartache and regrettable tattoos.
---
What do you think about this review?
Comments
No comments posted.

Registered users may leave comments.
Log in or register now!