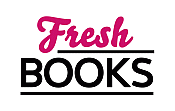 Your August adventures in reading
"Fun penguin facts in this engaging, emotional fiction tale"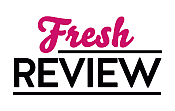 Reviewed by Clare O'Beara
Posted July 9, 2020

This engaging and quirky read about an elderly lady in Scotland who decides on a whim to visit a penguin colony will make you laugh and maybe weep. The account of her journey is called HOW THE PENGUINS SAVED VERONICA which is ironic because she's the one with the money, hoping to save the penguins.
Veronica McCreedy lives in a remote Scottish house with just a faithful daily helper, and she decides that since she hasn't any family left, she'll donate her money to science. In particular, the Adelie penguin colony from a documentary programme, in danger of being defunded. The scientists in charge are stunned, especially since eighty-five-year-old Veronica insists on coming personally to check out the colony of penguins on the shores of Antarctica. Once she's checked out a possible family member in London.
Patrick is a chronically underemployed young man in a flat in Bolton, London. His life hasn't been going well and he's feeling sorry for himself, so he doesn't make the best impression on his newly discovered grandmother. However, Patrick is a surprisingly good cook and has a more genuine heart than we'd expect. His mate Gav in the bicycle shop assures him finding family is as good as finding gold, but that's not going to help Patrick if Veronica expires in a short time, besides leaving all her money to seabirds. Again, surprisingly, he doesn't seem resentful of any circumstances.
The last Antarctic book I read was a thriller, but Hazel Prior has written just the opposite: an emotional look at the past and how Veronica's life was influenced by World War II, contrasted with the progress of events today. If there's room in your schedule to read a blog, you might enjoy the penguin monitoring blog, by which scientist Terry updates the world. Once you arrive on an Antarctic shore, it's not so easy to leave, so Veronica's abrupt arrival makes life harder for everyone, including herself. But maybe that's what she needs. Getting to know others means getting to know herself, and letting others get to know her. HOW THE PENGUINS SAVED VERONICA is chock-full of penguin facts and descriptions of penguin science, but at heart, this is a human story of redemption and second chances. I found the more I read, the more I wanted to read.
SUMMARY
A curmudgeonly but charming old woman, her estranged grandson, and a colony of penguins proves it's never too late to be the person you want to be in this rich, heartwarming story from the acclaimed author of Ellie and the Harpmaker.

Eighty-five-year-old Veronica McCreedy is estranged from her family and wants to find a worthwhile cause to leave her fortune to. When she sees a documentary about penguins being studied in Antarctica, she tells the scientists she's coming to visit--and won't take no for an answer. Shortly after arriving, she convinces the reluctant team to rescue an orphaned baby penguin. He becomes part of life at the base, and Veronica's closed heart starts to open.

Her grandson, Patrick, comes to Antarctica to make one last attempt to get to know his grandmother. Together, Veronica, Patrick, and even the scientists learn what family, love, and connection are all about.
---
What do you think about this review?
Comments
No comments posted.

Registered users may leave comments.
Log in or register now!