"A captivating, emotional read of the inner workings of forgers during World War II."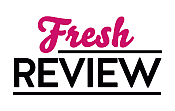 Reviewed by L Sheridan
Posted July 19, 2020

Women's Fiction Historical | Historical
Kristin Harmel returns with another poignant WWII historical fiction novel, THE BOOK OF LOST NAMES. This book highlights the important roles of forgers during the French Resistance through a young Jewish university student, Eva Traube. Harmel offers a new perspective on WWII fiction, paying great attention to detail on forgery techniques used during the time and weaving in a love story, and characters readers can relate to.
The majority of this story is set in the 1940s through the point of view of a young Eva. Kristin Harmel uses the occasional flash forward to 2005 with an elderly Eva in a conscious way of showing how past affects the future.
THE BOOK OF LOST NAMES starts out with the elderly Eva who sees her book The Book of Lost Names in a newspaper where a German librarian is trying to reunite books taken by the Nazis to their original owners. This starts out her journey of her facing her past, of the involvement she had with saving many Jewish children.
In 1942, Eva and her mother are forced to flee Paris after her father is arrested. Her father instructed her to go to his boss should happen to him. He had given his boss a lot of money to help them receive documents to go to Switzerland. However, when she goes to her father's boss, he refuses, and instead gives her blank documents forcing Eva to use her hidden artistic talent and forge their own documents.
They flee to the small town, Aurignon - designated as the free zone. It's a fictional town, but Harmel brings it to life with beautiful scenic imagery and the network of characters living there. In Aurignon, a Catholic priest convinces Eva to help him to forge documents for Jewish children to escape to Switzerland. These children are fleeing without their families. Eva doesn't want the children's real identities to be forgotten and want them to be able to find their families after the war, so with the help of another forger, Remy, she records the children's real records in an old religious book with a secret code which calls she calls The Book of Lost Names.
As Eva entangles herself more with the Catholic community and falls in love with Remy, a non-Jewish man, she struggles with her relationship with her mother who fears she's losing her Jewish identity. The violence and sex are minimum in THE BOOK OF LOST NAMES. The story focuses more on the emotional and mental horrors of the time period with themes of love, bravery, and survival.
THE BOOK OF LOST NAMES brings together a cast of characters from different backgrounds coming together to fight for justice. It's a fabulous read that will you will fly through, but not without shedding some tears.
SUMMARY
Inspired by an astonishing true story from World War II, a young woman with a talent for forgery helps hundreds of Jewish children flee the Nazis in this unforgettable historical novel from the international bestselling author of the "epic and heart-wrenching World War II tale" (Alyson Noel, #1 New York Times bestselling author) The Winemaker's Wife.

Eva Traube Abrams, a semi-retired librarian in Florida, is shelving books one morning when her eyes lock on a photograph in a magazine lying open nearby. She freezes; it's an image of a book she hasn't seen in sixty-five years—a book she recognizes as The Book of Lost Names.

The accompanying article discusses the looting of libraries by the Nazis across Europe during World War II—an experience Eva remembers well—and the search to reunite people with the texts taken from them so long ago. The book in the photograph, an eighteenth-century religious text thought to have been taken from France in the waning days of the war, is one of the most fascinating cases. Now housed in Berlin's Zentral- und Landesbibliothek library, it appears to contain some sort of code, but researchers don't know where it came from—or what the code means. Only Eva holds the answer—but will she have the strength to revisit old memories and help reunite those lost during the war?

As a graduate student in 1942, Eva was forced to flee Paris after the arrest of her father, a Polish Jew. Finding refuge in a small mountain town in the Free Zone, she begins forging identity documents for Jewish children fleeing to neutral Switzerland. But erasing people comes with a price, and along with a mysterious, handsome forger named Rémy, Eva decides she must find a way to preserve the real names of the children who are too young to remember who they really are. The records they keep in The Book of Lost Names will become even more vital when the resistance cell they work for is betrayed and Rémy disappears.

An engaging and evocative novel reminiscent of The Lost Girls of Paris and The Alice Network, The Book of Lost Names is a testament to the resilience of the human spirit and the power of bravery and love in the face of evil.
---
What do you think about this review?
Comments
No comments posted.

Registered users may leave comments.
Log in or register now!