"Jenn McKinlay At Her Best!"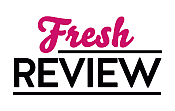 Reviewed by Alison Ellis
Posted July 7, 2020

Romance Comedy | Romance | Women's Fiction Contemporary
Chelsea Martin is at the top of her game as one of the top employees for the American Cancer Coalition's fundraising department. Seven years ago, her mother passed away from cancer and it has been Chelsea's newfound mission in life to bring awareness to and help find a cure for this horrendous disease. In the process, she has lost who she once was. This inward revelation is brought on by her father's impending nuptials that Chelsea is less than thrilled about. Deciding she needs to find her joy and her spark again, Chelsea decides to take a break from work and go back to the time in her life when she remembers being the happiest, her time abroad in her early twenties. She plans to visit Colin in Ireland, Jean Claude in France, and Marcelino in Italy, the last people that she really felt a sense of true happiness and love with. Nothing is as easy as it should be and hilarity, heartbreak, and finding love in ways she never fathomed, open her heart and her eyes to a life she thought was lost.
Jenn McKinlay is the best-selling cozy mystery author of the Cupcake Bakery Mysteries, A Library Lover's Mysteries, and the Hat Shop Mysteries. Fortunately for us, she is tossing her hat into the romantic comedy ring. Jenn's quit wit, sarcastic humor, and knack for unparalleled story-telling shines through in PARIS IS ALWAYS A GOOD IDEA.
The cast of characters are all wonderfully written, from her geeky mathematician father, out-going sister, annoying co-worker, and of course her lost loves are all superbly developed and easy to get to know. The descriptions of the various locations Chelsea finds herself in are so meticulously written that readers will feel that they have been transported to Ireland, Paris, and Italy. The pacing of the story is perfect, and we get a feel for each plotline that pops up without it being overwhelming to the overall effect of the storyline.
PARIS IS ALWAYS A GOOD IDEA is the must-have summer read of the year. I can only hope that this is only the beginning of Jenn's venture into romantic comedy. As a long-time fan of her cozy mysteries, and getting to know a little more about her in various social media groups, I knew this one would be a fantastic read. I just wasn't prepared for how fantastic it truly would be.
SUMMARY
A thirty-year-old woman retraces her gap year through Ireland, France, and Italy to find love—and herself—in this hilarious and heartfelt novel.
It's been seven years since Chelsea Martin embarked on her yearlong postcollege European adventure. Since then, she's lost her mother to cancer and watched her sister marry twice, while Chelsea's thrown herself into work, becoming one of the most talented fundraisers for the American Cancer Coalition, and with the exception of one annoyingly competent coworker, Jason Knightley, her status as most successful moneymaker is unquestioned.
When her introverted mathematician father announces he's getting remarried, Chelsea is forced to acknowledge that her life stopped after her mother died and that the last time she can remember being happy, in love, or enjoying her life was on her year abroad. Inspired to retrace her steps—to find Colin in Ireland, Jean Claude in France, and Marcelino in Italy—Chelsea hopes that one of these three men who stole her heart so many years ago can help her find it again.
From the start of her journey nothing goes as planned, but as Chelsea reconnects with her old self, she also finds love in the very last place she expected.
---
What do you think about this review?
Comments
No comments posted.

Registered users may leave comments.
Log in or register now!